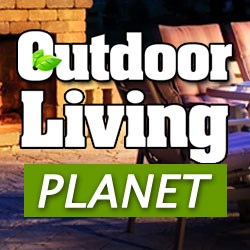 Reno, Nevada (PRWEB) January 16, 2014
Outdoor Living Planet, Inc., announced today the official launch of its comprehensive outdoor living web site portal, http://www.outdoorlivingplanet.com designed to provide homeowners, do-it-yourselfers and industry professionals with access to a wealth of outdoor living related resources, including articles, news, industry trends and product information.
Visitors may access numerous in-depth articles and news pertaining to outdoor living for a variety of products, from patios, outdoor furniture, outdoor fireplaces, outdoor kitchens, hardscapes, water features and much more. Do-it-yourself installation videos are also available for viewing, along with product reviews, maintenance advice and photo galleries that can stimulate outdoor living ideas.
The web site allows homeowners to post their outdoor living projects online to receive free quotes from local, professional contractors across the United States. Do-it-yourselfers may locate outdoor living manufacturers, dealers and suppliers that are prominently featured in the online Buyers Guide.
"Whether you are a homeowner looking for inspiration, a Do-it-yourselfer seeking installation advice, or a professional who is sourcing new products, the web site caters to all-comers," says Candace Leary, media manager. "Outdoor living is a relatively new term that encompasses the entire outdoor living experience and our mission is to bring it all together via the web site and digital magazine. We feel confident that we have achieved that goal," she notes.
Visitors can also access numerous outdoor living resources, including related tradeshows, events, design software, product releases and industry trends. Visitors can even submit their project questions via the 'Ask An Expert' forum to receive sound advice from seasoned professionals who boast decades of practical experience.
Outdoorlivingplanet.com strives to unite the entire outdoor living industry by providing consumers a valuable platform for gaining insightful information, education and know-how. At the same time, business opportunities abound for suppliers, designers, contractors and manufacturers of outdoor living products.
The company also publishes Outdoor Living Magazine, a seasonal, quarterly magazine for the outdoor living industry that pushes the boundary of digital innovation. Outdoor Living Magazine is available for viewing online or from any mobile/tablet device via Apple Newsstand, Apple ITunes Store, Google Play Store and the Amazon Store.
About Outdoor Living Planet, Inc.

Outdoor Living Planet, Inc., is a privately held corporation consisting of seasoned professionals who bring decades of industry experience, combined with talented technology experts who specialize in developing cutting edge Internet and Mobile technology applications.
Press Contact: Judy Walker

Company Name: Outdoor Living Planet, Inc.

Phone: 800-741-2861

Web Site: http://www.outdoorlivingplanet.com
##