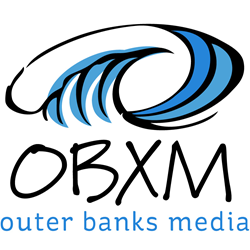 Manteo, NC (PRWEB) November 30, 2014
Outer Banks Media (OBX Media), a digital marketing agency focused on search engine optimization (SEO), website design and development, and specialized website hosting announced today the release of a new marketing campaign toolkit catering to the vacation rental market.
With most travelers researching and booking vacations online, an optimized web presence through prominent placements in the search engines is critical to a vacation rental companys sales. With the BookOBX marketing program, Vacation Rental Companies will receive an introductory SEO audit, allowing clients to evaluate their current digital marketing ROI and measure the effectiveness of current online advertising initiatives. The audit includes an examination of analytics (website tracking) setup, usability and technical website issues, AdWords account setup and performance, and current search engine performance of the website and brand. The campaign offers specialized SEO components such as website optimization, paid search optimization (Adwords and others), and competitive analyses, integral for securing a strong and branded online presence.
As a Google Adwords Certified Partner, our customers have the security of knowing we are recognized as online marketing experts by an industry leader. We create an environment for success by pairing paid search advertising services with our search engine optimization services. Our BookOBX package is exactly what the Outer Banks vacation market needs to engage their customers everywhere, and bring in new vacation rental and real estate sales leads throughout the year, said Evans.
The goal of the program is not only to improve search results and increase brand awareness, but to ultimately increase conversions and/or bookings, while attributing online rentals to their sources (paid search, organic search, social media, etc.).
About OBX Media

Outer Banks Media provides marketing and advertising consultation services to small and large businesses all over the nation. OBX Media specializes in website design and development, pay per click management, search engine optimization services, and social media marketing. To learn how you can increase web traffic and build online sales, please visit http://www.outerbanksmedia.com.