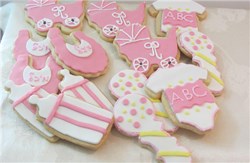 Tel Aviv, Israel (PRWEB) October 22, 2013
The Owner of Kosher Cakery talks to ProfileTree about Baking and Marketing in an interview released today.
This New York Baker moved to Israel and decided to express herself through baking. She says A lot of people living in Israel have families living around the world. 'A Taste of Home' from Kosher Cakery is the great connector. For me, there is nothing like creating that link and putting a smile on someones face because they love my cakes.
Her advice to someone starting a business is remember to keep learning wherever you can. Theres always something else you can learn that you can reinvent back into your business.
As for the internet and social media marketing, she says, Primarily the internet and word of mouth on the internet is how people know about me facebook, pintrest and Linkedin are great tools for letting people know about Kosher Cakery and "A Taste of Home" in Israel.
Ciaran Connolly, Co-Founder of ProfileTree, says, Facebook and other social media platforms are essentially the cheapest and most effective form of getting the word out there about your business.
He also added, Your work can face challenges if you only rely on referrals and word of mouth, everything is online and so should be your business.
Profile Trees main goal is to help small business owners reach new customers every day with the most innovative online marketing tips and techniques.
About ProfileTree: ProfileTree is a free listing service where self employed and small business owner can create an online marketing profile. From Pencil or Portrait Artist to Self Employed Service Providers – anyone can create a skills profile on ProfileTree for free.
The website also enjoys sharing motivation photos for the self employed, helping with focus and drive. From professional wedding photographers to anyone offering a service – it can be listed online today.