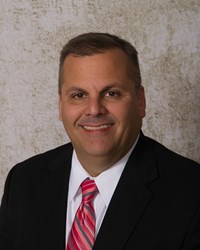 LENEXA, Kan. (PRWEB) January 27, 2014
After conducting a nationwide executive search led by healthcare leadership solutions firm B. E. Smith, Ozarks Medical Center in West Plains, Mo., has hired Thomas Keller as chief executive officer. A seasoned healthcare executive with more than 18 years of healthcare leadership experience, Keller assumes his new duties at Ozarks Medical Center on February 17.
We are pleased to find someone with Toms background in successful strategy implementation and market share growth, said Marge Slayton, chairwoman of the Ozarks Medical Center board of trustees. Tom has an impressive track record and is committed to gaining community trust and support at Ozarks Medical Center."
Formerly, Keller held the role of chief operating officer for St. Anthony Shawnee Hospital in Shawnee, Okla., providing management for all clinical, ancillary, financial and support services. He previously was chief executive officer for Phoenix Memorial Hospital in Phoenix, Ariz., where he achieved hospital-specific quality targets within the first six months. Keller also served as chief operating officer at Northeast Baptist Hospital in San Antonio, Texas, which had tremendous growth during his tenure.
Ozarks Medical Center was seeking an experienced senior healthcare executive to provide strategic and operational leadership while continuing to ensure the sustained delivery of quality, cost-effective care, said Kathy Noland, vice president of senior executive search for B. E. Smith, the healthcare executive search firm who conducted the nationwide CEO search for Ozarks Medical Center. Toms healthcare experience in forging strategic relationships and his leadership style were a perfect fit.
Keller earned a masters degree in health administration and a bachelors degree in finance from University of Oklahoma Health Sciences Center in Oklahoma City, Okla. Keller is also a member of the American College of Healthcare Executives (ACHE).
About Ozarks Medical Center:

Ozarks Medical Center (OMC) is a not-for-profit medical referral center serving an 11-county area in south central Missouri and north central Arkansas. It serves a population base of 160,000 through a network of 22 clinics. To learn more, visit http://www.ozarksmedicalcenter.com.
About B. E. Smith:

Founded in 1978, B. E. Smith is a full-service healthcare executive search firm and a top-ranked provider of senior-level leadership services including Interim Leadership, Executive Search and Management Consulting. Veteran healthcare recruiters and regional healthcare experts partner with each client to create customized solutions. B. E. Smiths proven methodology has resulted in the recent placement of more than 900 leaders into healthcare organizations worldwide. The firm utilizes a comprehensive sourcing strategy incorporating the latest marketing techniques, association partnerships, social networking and one of the largest databases of skilled senior-level healthcare executives in the industry to deliver immediate results in todays complex healthcare environment. For more information, visit BESmith.com or call 855-254-8261.