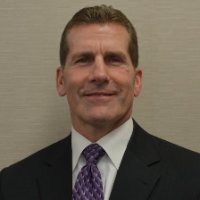 Chicago, IL (PRWEB) April 27, 2015
MB Financial Bank announced that Paul J. Hennessy has joined the organization as Market Executive for the banks Franklin, Wisconsin office. Paul will manage the office and lead a team of relationship managers focused on serving middle-market businesses in the seven-county Milwaukee area.
He joins MB Financial Bank from Wells Fargo Banks Milwaukee office where he was a Vice President and Senior Relationship Manager. Previously, he held positions with Firstar Bank in Milwaukee and Johnson Bank in Racine.
Larry Ryan, MB Financial Bank Executive Vice President, Commercial Banking, said, MB is fortunate to be able to find such an experienced, well-connected banker. Paul has nearly 20 years experience in the Milwaukee market. His expertise and the deep relationships hes built are a perfect fit for MBs client-focused strategy. Im delighted to welcome him to our already strong Milwaukee team.
Hennessy earned a Bachelor of Business Administration degree from the University of Wisconsin-Oshkosh. He is a board member of the YMCA of Greater Waukesha County/Mukwonago YMCA.
About MB Financial Bank

MB Financial Bank N.A. is a Chicago-based commercial bank with approximately $ 15 billion in assets and a more than one hundred year history of building deep and lasting relationships with middle-market companies and individuals. MB Financial Bank offers a full range of powerful financial solutions and the expertise and experience of bankers who are focused on their clients success. MB Financial Bank is a wholly-owned subsidiary of MB Financial, Inc. (NASDAQ: MBFI).
Learn more about MB Financial Bank at http://www.mbfinancial.com.