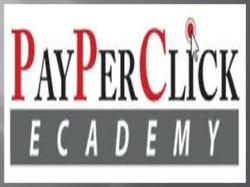 (PRWEB UK) 12 October 2012
A recent survey showed that marketers are losing faith in Pay Per Click Advertising (PPC) as a profitable advertising method. However, one of Australias leading internet marketers still believes that PPC has a useful role in a business advertising toolbox. The key is to know how to run effective PPC campaigns and to use PPC as part of a diversified approach.
Pay Per Click Advertising is the practice of buying advertising space on the first page of search engine results. In PPC, businesses bid on keywords that are relevant to their business. The higher their bid is, the more likely that their ad will appear at a better spot on the search engine results page. PPC advertisers only pay when people click on their ads.
A huge plus with PPC is that businesses can see results very quickly. Creating a Google AdWords campaign is not difficult, and businesses can measure their results in real-time once the PPC ads run. It is possible to see results within a few days of running a campaign.
However, many beginners neglect their PPC campaigns because they believe the misconception that a PPC campaign does not need maintenance once it begins. They do not realize that a successful PPC campaign requires constant tweaking and awareness of changes they may need to make to their campaign.
PPC campaigns are transparent since Google AdWords clearly shows the campaigns results. Businesses can also manage their PPC costs by setting a budget for Google not to exceed. Because PPC requires an investment of money, beginners at PPC are turning to courses to get them up-to-speed on what they need to run a successful PPC campaign.
PayPerClickEcademy is one of the companies offering PPC training to help novices become fluent PPC advertisers. Owned by Binh An Nguyen, one of Australias leading internet marketers, PayPerClickEcademy trains its students in the full spectrum of PPC campaign creation and management. It covers things such as how to create effective PPC ads, and how to lower PPC costs.
A recent industry survey of over 500 U.S. marketers by Webmarketing 123 showed that marketers believed they were getting better results from Search Engine Optimisation than from PPC. Does this mean that businesses should abandon PPC? Mr. Nguyen does not think so. Although he also owns a Search Engine Optimisation firm, Mr. Nguyen takes a moderate approach when evaluating whether or not a business should use PPC.
We dont think you should stop pay per click, especially if its working for you. We think theres great value in sponsored advertising, social media, and in search engine optimisation. We fully believe in a diversified approach, says Mr. Nguyen.