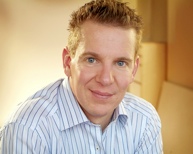 (PRWEB) December 30, 2011
Few could argue that one of the key elements in a sophisticated online marketing plan is pay per click advertising (PPC advertising). Many people however, find it difficult to grasp the concepts and strategies associated with PPC – a problem that has now been addressed in an 8 week online PPC training course – the digital recordings of which are now available.
In reviewing the PPC Masterclass, internet marketer and writer, Kerry Finch, said James Schramko is renowned for seeking out, and surrounding himself with experts in the many different fields that contribute to online business success. In partnering with someone of the caliber of Mike Rhodes in this PPC Masterclass, he has succeeded in delivering a comprehensive yet easy-to-grasp program.
Mike Rhodes: Google Certified Partner
Mike Rhodes is often described as a Google Adwords legend. For more than seven years he has created pay per click PPC Marketing campaigns for his clients, keeping abreast of changes to keyword research and value, strategies and analytics. Google has awarded him Certified Partner Status, in recognition of his expertise, professionalism and ethical management of his WebSavvy consulting business.
The recordings of the SilverCircle PPC Masterclass cover topics that include:


Adwords overview
Keywords
Ads
Landing Pages
Quality Score
Analytics
Display, and
Reporting
This is the first time that a PPC training with experts like Mike Rhodes and James Schramko has been held, and the fact that it was conducted online, and recorded, means that people anywhere in the world, with a good internet connection, will be able to access the videos – either by downloading them to their desktops, or by watching them online (streaming).
SilverCircle
Schramko conducts small group coaching sessions, called SilverCircle, for his high achieving internet marketing students. Recognizing the importance of Google Adwords and other PPC marketing options, this particular PPC SilverCircle Masterclass was designed specifically for those who wish to master pay per click marketing, for reasons that Schramko explains:
PPC is measurable he says. When you get winning campaigns you can scale them. You can command high fees to manage accounts for others. The business market is only just beginning and you have a huge opportunity to get in front of a wave of customers.
For more information visit PPC Masterclass
About SilverCircle PPC Masterclass
SilverCircle PPC Masterclass comprises of 8 weekly pre-recorded webinars with Mike Rhodes and James Schramko. They deliver expert PPC training and bonus mindmaps, tools and critiques. The training was recorded in September 2011.
It is most suited to PPC managers, local business consultants, business owners, established or planned PPC Agencies, and Super Affiliates.
For more details visit SilverCircle PPC Masterclass
###