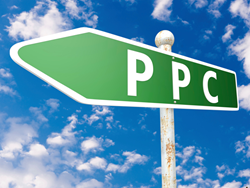 Seattle, WA (PRWEB) March 17, 2015
Paid search has been one of the most debated aspects of internet marketing in the past year most marketing firms agree, including Fannit, that PPC is an important aspect of nearly every marketing managers budget. But as changes take place in the internet marketing environment, many business owners and CEOs have wondered whether these paid search initiatives are really worth their time and money in the year 2015.
The recently released article from Fannit is a response to these not-so-silent wonderings. The article works its way through the most frequently (and recently) asked questions that they hear posed from clients, associates, and other marketing firms, such as, How do I know if pay-per-click is actually good fit for my business? and Is PPC more expensive than its worth?.
These questions, and more, are answered in the article. For instance, the myth about paid search ads not being clicked by searchers is demonstrated to be hilariously untrue, proven by multiple case studies on their site. Instead, Fannits article turns the tables and asserts that online users actually tend to click on paid ads by as much as 64%. These are big numbers and big changes that appear will continue to swing in favor of paid ads in the coming year.
In regard to PPC management, Fannit doesnt play coy, but instead candidly explains why it may not be a feasible task for a business owner or even a small marketing team to handle PPC themselves. For such situations, Fannit recommends outsourcing to a PPC expert
Our pay-per-click management team can provide you with the keyword insight and previous experience with running PPC campaigns. We work with a variety of industries and have a good understanding of the pay-per-click system, which lends us the tools we need to apply our skills to pursue your business goals, Fannit says.
To learn more about their PPC management services or to see the rest of the most frequently asked PPC questions of 2015, visit their website: http://www.fannit.com
About Fannit

Fannit.com is a full service internet marketing agency that helps companies increase their online presence through engaging and well placed content. They service Seattle area and U.S. based companies with Content Marketing, SEO, PPC, E-mail, Press Releases, and Conversion Rate Optimization.

Fannit

2911 Hewitt Ave

Everett WA 98201

425-359-7989