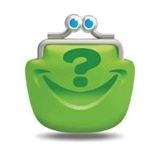 Chichester, West Sussex (PRWEB UK) 13 November 2013
To help journalists and industry commentators stay up to date with the best life insurance rates available in the UK, http://www.ratetrackingservice.co.uk, a dedicated website, has been developed.
This website is hosted and maintained by Eclipse Financial Systems Limited (EFS), which creates online solutions for a number of leading UK and international financial services businesses. It also operates a consumer brand under the trading style PayingTooMuch.com, which powers this particular website with rates, in an open and transparent way.
The rates are from a live feed direct from PayingTooMuch.com, which operates a discounted non-advised life insurance (including whole of life and critical illness) service in the UK. The rates are bespoke as they include a unique commission sacrifice ensuring they are usually the cheapest for all ages/terms.
Journalists and industry commentators are welcome to copy and paste rate tables as they wish, all that is asked is that PayingTooMuch.com is credited as the source.
To be kept up to date by email with news and key updates email ratetrackingservice(at)payingtoomuch(dot)com to confirm your interest. As real life insurance news is rare emails should not number more than a few a year.
For comment on or explanation to any of the rates, Michael Ward, founder and managing director of both EFS and payingtoomuch.com would be delighted to help.
Contact points:
Michael Ward, Managing Director, Eclipse Financial Systems Limited and PayingTooMuch.com

Tel 01243 784000

Mobile 07825 368656

Email michael.ward(at)payingtoomuch(dot)com
Alternatively:
Concise Public Relations Ltd

Tel 0207 100 3960

Martin Wood, mobile 07946 527240

Email martin(at)concisepr(dot)com

Stephanie Spicer, mobile 07879 811102

Email stephanie(at)concisepr(dot)com