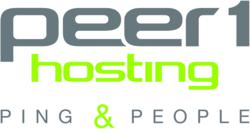 Southampton, UK (PRWEB UK) 17 August 2012
PEER 1 Hosting, the global web hosting provider, today announced it has successfully completed two independent audits. The Standards for Attestation Engagements 16 (SSAE 16) Type II and Canadian Standard on Assurance Engagements 3416 (CSAE 3416) were completed for the period between July 1, 2011 through June 30, 2012. Undertaking these internationally recognised audits assures that PEER 1 Hostings controls, processes and procedures adhere to accreditation requirements and industry best practices.
The audit scope was expanded to include managed hosting, dedicated hosting and colocation services across six data centres. Certification to these globally recognised standards validates PEER 1 Hostings control environment and provides customers with greater independent assurance and objectivity that their hosting facilities are compliant with industry mandates. In turn, customers in the UK and abroad can put reliance on PEER 1 Hostings internal controls for their security and audit requirements. This is of particular importance for government and global enterprises, as well as organisations that are faced with rigorous financial, operational and compliance requirements.
At PEER 1 Hosting we are committed to delivering superior information security infrastructure so customers can focus on their core business and eliminate the need for their companies to be subjected to the costs associated with multiple audits, said Ted Smith, Senior Vice President, Operations, PEER 1 Hosting. Completing SSAE 16 Type II and CSAE 3416 audits furthers our commitment, providing customers with peace of mind, transparency, and confidence in our control systems and ensuring the continual security of their information.
PEER 1 Hosting previously completed the SSAE 16 and CSAE 3416 audits in 2011 when they replaced the SAS70 and CICA 5970 respectively as the new standards in reporting. Prior to the change, PEER 1 Hosting completed the SAS70 Type II and CICA 5970 audits in 2010.
About PEER 1 Hosting

PEER 1 Hosting is one of the worlds leading IT hosting providers. The company is built on two obsessions: Ping & People. Ping, represents its commitment to best-in-breed technology, founded on a high performance 10Gbps FastFiber Network connected by 20 state-of-the-art datacenters, 22 points-of-presence and 10 colocation facilities throughout North America and Europe. People, represents its commitment to delivering outstanding customer service to its more than 13,000 customers worldwide, backed by a 100 percent uptime guarantee and 24x7x365 FirstCall Support. Info-Tech Research Group recently named PEER 1 Hosting as a Champion in its Canadian colocation and managed services Vendor Landscape report, recognizing the companys strength in product offerings and enterprise strategy in the global IT marketplace. PEER 1 Hostings portfolio includes Managed Hosting, Dedicated Servers under the ServerBeach brand, Colocation and Cloud Services under the Zunicore brand. Founded in 1999, the company is headquartered in Vancouver, Canada, with European operations headquartered in Southampton, UK. PEER 1 Hosting shares are traded on the TSX under the symbol PIX. For more information visit: http://www.peer1.com or http://www.peer1hosting.co.uk.
Twitter: #SSAE16