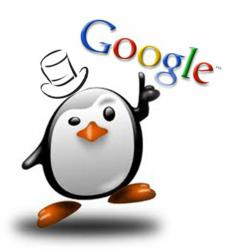 (PRWEB) September 20, 2012
Pure SEO has undertaken a survey of New Zealand businesses that have been affected by the recent Google algorithm updates. Out of the 45 companies surveyed, only 5 actually knew what their SEO company was doing on their behalf. The vast majority of those surveyed had no idea how they had managed to achieve quick organic rankings or how they suddenly lost their traffic and rankings.
As a result of the survey Pure SEO has called for more transparency about what SEO companies are actually doing for their clients and how they are reporting this work.
The dust has settled following the Google algorithm updates known as Penguin update and Panda update and the fallout for some New Zealand businesses has been immense. Traditionally the digital landscape in New Zealand has been interspersed by black hat cowboys and one man bands, however, the recent(ish) algorithm updates have transformed the search results with high quality white hat agencies winning out.
Pure SEO is New Zealands leading independent online marketing and search engine optimisation company. Formed in 2009, it now dominates the search engine results pages (SERPs) for the vast majority of relevant search terms. Pure SEO currently lies in second position for the term search engine optimisation in New Zealand, just one place shy of Wikipedia.
Richard Conway arrived in New Zealand from London in 2009, and started Pure later that same year. Richard said,
When I started the agency in late 2009 the SERPs were dominated by companies using dated black hat tactics that hadnt worked in Europe or the US for years. In fact the top ranking SEO company had attained their rankings by adding a sites of interest page to all their clients websites. These pages linked to each of their other clients and their own websites using anchor text links.
Another company that also did well obtained thousands of links from China and India from websites that were totally irrelevant to their clients niche. I couldnt believe that these tactics worked in New Zealand.
Fast forward to 2012 and things have changed. Both of the companies that utilised these methods had their own and their clients rankings absolutely decimated. And the ethical, professional outfits like Pure SEO have seen huge gains in rankings for their clients and their own websites.
Pure has highlighted a couple of questions for New Zealand businesses to ask SEO companies before they work with them:
1.