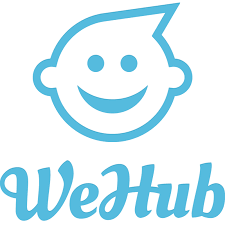 Philadelphia, Pa. (PRWEB) April 21, 2015
The Penn Relays is introducing a new messaging app to aid communications during the 121-year-old track and field competition scheduled for April 23-25 at the University of Pennsylvanias Franklin Field. Penn Relays is partnering with Penn tech startup, WeHUB Messenger, a new and free communication app that will be used exclusively by the Penn Relays and its sponsors to communicate official messages during the event.
Founded by Hagen Lee, a 2014 graduate of The Wharton School of the University of Pennsylvania, WeHUB is a new unified messaging app with 12 patent pending features including Instant GroupTM, where people can create any size group with others nearby using a finger stroke and without having to create an account or enter data. At Penn Relays, people using WeHUB will be able to keep pace with up-to-the-minute results, find news about the daily schedule, get recaps of key events, promote teams or groups, and connect instantaneously with others at the Relays.
As the first and oldest of relay meets, The Penn Relays has always tried to stay at the forefront of advances and our new alliance with WeHUB reflects this mission, said Dave Johnson, the Frank Dolson Director of The Penn Relays. This year, we anticipate attendance at The Penn Relays to top 110,000. WeHUB will help us stay connected with everyone at Franklin Field and the surrounding Carnival Village in real time.
We are excited to be able to add a new mobile and social component during the century-old Penn Relays, said Lee, WeHUBs founder and CEO. With WeHUB, teams will be able to create groups instantly and attendees will keep up with all the action as it happens, easily building a new community of friends to share the experience.
About WeHUB

WeHub is a new, free open communication application with patent pending features that allows people to discover others nearby and instantaneously create any size group with a finger stroke, without having to create accounts or enter data. Combining all the best features needed in a messaging app, WeHUB includes a discovery function to connect people in real time based on location and interests, message recall, self-destructing messages, message encryption, private messaging within a group chat, automatic deletion of chat histories that are inactive for seven days, and more. WeHUB is a cross-platform mobile messaging app and can be downloaded through iTunes or Google Play. For more information, go to http://www.wehubmessenger.com or follow on Twitter, Facebook and Instagram.