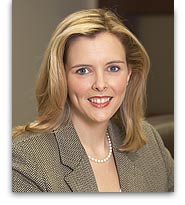 Scranton, Pa. (PRWEB) November 21, 2012
Pennsylvania car accident attorney Caroline Munley today urged drivers throughout the Keystone State to exercise caution while traveling to visit friends and family this Thanksgiving holiday weekend, noting that this happy time of year can have tragic side-effects when negligent motorists cause accidents on busy roads.
The attorneys and staff at our law firm want everyone to have a happy — and safe — Thanksgiving, said Munley, managing partner at Munley, Munley & Cartwright, P.C., in Scranton, Pa. This weekend is a very busy time on our states highways, and the increased traffic and stress can lead to serious car accidents. It is our sincere hope that all travelers will arrive at their destinations safely.
AAA predicts the number of travelers on the road between the Wednesday and Sunday before and after Thanksgiving will increase for the fourth consecutive year this year.
AAA says 43.6 million Americans will travel 50 miles or more from home during the five-day holiday weekend, an increase of 0.7 percent over the 43.3 million people who traveled over Thanksgiving last year. The number of drivers on the road for Thanksgiving has risen each year since 2008, when it fell by 25 percent compared to 2007.
In Pennsylvania, AAA Mid-Atlantic predicts that 1.6 million Pennsylvanians will travel 50 miles or more away from home between Wednesday and Sunday for Thanksgiving. That figure projects an increase of 0.3 percent over last year.
AAA Mid-Atlantic spokeswoman Jenny Robinson told the Associated Press that the auto club's study was finished before Hurricane Sandy struck and that the aftermath from the storm could ultimately make the numbers lower than 2011s.
Munley, whose firm investigates car crashes in the preparation of personal injury and wrongful death lawsuits on behalf of car accident victims in Pennsylvania, said Thanksgiving weekend is the riskiest holiday period each year for drivers.
The Pennsylvania Department of Transportations (PennDOT) 2011 Crash Facts and Statistics says there were 4,203 car crashes in the state over Thanksgiving weekend last year. Thanksgiving weekend car wrecks in Pennsylvania resulted in 49 deaths in 2011.
By comparison, there were 2,213 Pennsylvania car accidents over Christmas weekend in 2011, 2,191 over New Years, 2,860 over the Fourth of July weekend, 2,987 over Labor Day weekend and 3,053 over Memorial Day weekend, according to PennDOT.
PennDOTs 2010 Crash Facts and Statistics showed 4,352 car accidents and 55 deaths over Thanksgiving weekend 2010, the highest numbers among the holiday periods cited.
Thanksgiving is about eating and drinking, Munley said. This contributes to a high incidence of drinking and driving, as well as drowsy driving.
Two other problems on our roads are speeding and distracted driving, which we see more of among younger drivers, she continued. As college students and other young adults come home for Thanksgiving and are eager to visit friends and family, the likelihood of wrecks caused by distractions or speeding increases.
Munley again expressed her wishes for everyone to enjoy a safe and happy Thanksgiving. But, she said, even the safest drivers can get into accidents caused by the negligence or recklessness of other drivers.
If a car accident that was not your fault has caused you serious injuries, you have legal rights, Munley said. An experienced Pennsylvania car accident attorney can review your case and advise you about your right to seek restitution for your financial losses and for the pain and suffering the accident has caused you.
About Munley, Munley & Cartwright, P.C.
Munley, Munley & Cartwright, P.C., is a Pennsylvania accident and injury law firm that represents car accident victims and their families throughout the state of Pennsylvania and the Northeast, including those injured in accidents that involve speeding, distracted driving, drunk driving, fatigued driving, aggressive driving and careless driving in hazardous weather conditions. The Pennsylvania personal injury law firms additional practice areas include trucking accidents, motorcycle accidents, defective products, workplace injuries and other serious accidents.
Munley, Munley & Cartwright, P.C., has offices throughout Pennsylvania, including Scranton, Stroudsburg, Carbondale, Plains, Hazleton and Hamlin. The firms Scranton office is located at Forum Plaza, 227 Penn Avenue, Scranton, PA 18503 (local phone (570) 346-7401). To contact the law firm, call (800) 318-LAW1 or use the firms online contact form.