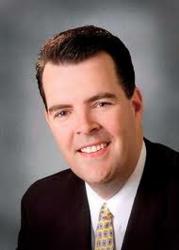 Scranton, PA (PRWEB) April 26, 2011
A Pennsylvania personal injury attorney who assists consumers harmed by defective products said today that he commends the federal governments decision to continue funding for the consumer product safety database, http://www.saferproducts.gov.
According to the Washington Post, lawmakers such as Rep. Mike Pompeo (R-Kansas) had pushed to defund the site, which publishes consumer complaints about harm or risks of harm from products after the complaints have gone through a thorough vetting process.
However, funding for the site made it through the federal governments latest round of budget negotiations without being cut, the Post reported.
I hope our lawmakers have realized the vital role this database can play in identifying dangerous products more quickly than ever before, and in doing so, how it can help us to prevent senseless accidents, injuries and deaths, said J. Christopher Munley, the managing partner of Munley, Munley & Cartwright, P.C.
The Scranton, Pennsylvania personal injury law firm represents consumers who have suffered injuries from defective products, including automotive defects, household appliances, heavy agricultural or industrial machinery, sporting equipment and toys. The firm also assists those who have been harmed by dangerous prescription drugs and toxic chemicals.
Parents, in particular, benefit from having this information readily available to the public, Munley said. This will help them to keep unsafe products out of their childrens hands.
The U.S. Consumer Product Safety Commission launched the site last month. Its the first time that product complaints have been available to the public without the need to file a request under the Freedom of Information Act.
According to a CPSC news release, any product safety complaints submitted to the site are checked for material inaccuracies and for the removal of any confidential information.
Within five days of receiving the complaint, the CPSC must notify the product manufacturer, which has 10 business days to provide a response. The complaint and response are then posted in the online database.
The Post reports that the site has been receiving roughly 30 complaints per day.
I understand that manufacturers have concerns about abusive, inaccurate complaints being submitted, but I believe the CPSC's screening process addresses those concerns, Munley said. The greater harm would be keeping this important information from consumers.
If harmed by a defective product, a consumer may be entitled to compensation for medical expenses, lost wages, physical pain, emotional suffering and other damages, Munley said.
However, a product liability claim requires extensive investigation, and it often involves highly contested litigation against a manufacturer that is out to protect its profits, Munley said.
Thats why its important to contact an experienced Pennsylvania product liability lawyer, he said. At Munley, Munley & Cartwright, P.C., we take consumer safety seriously, and we will work tirelessly to protect the rights of those who have been hurt by products that were defectively designed, manufactured or sold.
About Munley, Munley & Cartwright, P.C.
Munley, Munley & Cartwright, P.C., is a Pennsylvania personal injury law firm that represents consumers in cases involving defective consumer products as well as prescription drug injuries and toxic substances. Additionally, the firm has more than 40 years of experience in representing victims of motor vehicle accidents, truck accidents, medical malpractice, workplace injuries, nursing home litigation and other serious accidents.
Munley, Munley & Cartwright, P.C., has offices throughout Pennsylvania, including Scranton, Stroudsburg, Carbondale, Plains, Hazleton and Hamlin. To contact the law firm, call (800) 318-LAW1 or visit the firm's online contact form.
# # #