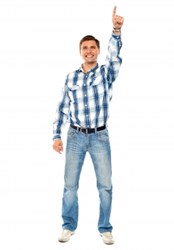 San Diego, California (PRWEB) July 31, 2013
The heating and air conditioning industry is one example of an evergreen business model in the U.S. and Canada. All homes are built with HVAC systems and there are currently hundreds of companies performing sales and installations. The http://ezranker.com company is now providing performance based SEO services for HVAC companies online.
This switch to providing payment based on expected results received is a new business model introduced to act as an incentive to companies that might not have the upfront budget to build a campaign.
Companies are used to paying monthly whether or not results are obtained, a marketer from the EZ Ranker company said. This new business model is one of the first of its type in the marketing industry.
Some results for marketing a website could be predicted before the year 2007. After this period of time, major changes took place to the search engine algorithms that are used to rank websites based on quality and age of the domain name.
New rules have been established and publicized by companies like Google that have presented difficulties to companies trying to rank a website or page online with a limited budget. The EZRanker.com company now personally constructs each marketing campaign after review and consultation with clients.
A precise plan of action is integrated and results that are expected can be achieved with the company services or no payment is required. This model is now one of the lowest cost search engine optimization packages offered to startup or existing companies.
To go with the new HVAC result based SEO packages, an easy to use signup form is now presented to each company making a request. A review is made after information is inputted into this form to ensure company services can achieve the desired ranking results requested by each company.
Companies currently searching for affordable methods to market and rank a website online can now use this free estimation signup form online.
About EZRanker.com
The EZRanker.com company performs search engine marketing and ranking services for businesses of all sizes online. This company frequently changes its marketing plans to keep up with changes in the industry that affect each client. The 2012 launch of this company has helped it to grow in this current year as a top provider of SEO services. The EZRanker.com company combines all of the experience of its current staff to tailor custom packages for clients based on results achieved. The changeover to a results only system for payment has been well received by many clients using search marketing to grow a business online.