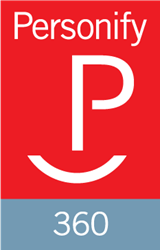 Vienna, VA (PRWEB) June 03, 2015
Personify, a leading provider of association management software (AMS) and CRM solutions, today announced the general availability of Personify360 version 7.6. This latest release continues Personify's commitment to provide member-centric organizations with leading solutions that improve member engagement, drive organizational efficiencies and grow revenue.
Personify is dedicated to providing associations and non-profits with complete solutions for transacting, managing, and analyzing constituent data, said David Cooper, Chief Technology Officer at Personify. Personify360 version 7.6 offers advanced tools and functionality designed to help drive constituent engagement and revenue as well as robust tools designed to streamline subsequent upgrades and reduce our customers Total Cost of Ownership.
From the new fully responsive e-business controls to new payment processing features and functional enhancements, Personify360 version 7.6 provides clients with valuable new tools to support their mission.
The new features and functionality in Personify360 version 7.6 include:
*Searchable member directory

*Online donations

*Vantiv payment processing

*Questionnaires in the back office

*Meeting/Event registration enhancements

*Engagement scoring enhancements

*e-business control search engine optimization (SEO)

*Responsive profile e-business controls

*e-business skinning enhancements and style guide
###
About Personify: Personify provides AMS/CRM solutions that help leading associations and other non-profit organizations optimize relationships to achieve sustainable success. With a singular focus on the member-centric enterprise market and the most complete solutions for transacting, managing and analyzing constituent data, Personify helps its customers enhance constituent loyalty, increase constituent engagement and grow revenues. Personify has the highest average product satisfaction of the leading providers of AMS products to mid-to-large associations according to the 2014 AMS Market Study, by Lehman Reports.