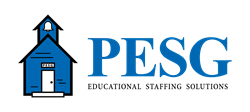 Caledonia, MI (PRWEB) December 05, 2014
Professional Educational Services Group, or PESG, is the largest educational staffing firm in the United States, according to a recent report from Staffing Industry Analysts. The research firm recently published its annual listing of the top staffing firms by staffing sector and, according to their findings, PESG is number one in educational staffing.
Henry Bledsoe, Chief Executive Officer of PESG, says the firm has been truly blessed as an organization to continue to see corporate growth the way they have throughout this challenging economic climate. We are solely focused on education and always put the needs of the classroom and our educational partners first in all that we do, Bledsoe responds when asked about the reason for their continued success. We are constantly looking for ways to innovate and improve our services to allow educators more time to focus on the needs of the children and the classroom.
The PESG formula seems to be exactly what the educational sector is looking for. According to the company, they are currently working with over 500 district partners in 4 states affecting the lives of over 1.3 million children every day. With the current opportunities for annual growth in educational staffing and an unparalleled dedication to education, it is likely that PESG will remain a stable presence near the top of the rankings in the coming years.
This is the second year in a row that PESG has been recognized as number one in education. You may learn more about PESG and their educational staffing solutions by visiting http://www.contractsubs.com.
About PESG

Professional Educational Services Group and the PESG Family of Companies (PESG), the national leader in educational staffing, are built through the knowledge and experience of educators for education. PESG creates efficiencies and provides value to school districts through a collaborative partnership of educational staffing for substitute teachers and over 40 different classes of employees. Today, over 500 schools strong and serving over 4,900 school buildings PESG is well positioned to bring efficiencies, savings and value to Districts through our innovative processes and services. http://www.contractsubs.com
About Staffing Industry Analysts

Staffing Industry Analysts is the global advisor on contingent work. Known for its independent and objective insights, the companys proprietary research, award-winning content, data, support tools, publications, and executive conferences provide a competitive edge to decision-makers who supply and buy temporary staffing. In addition to temporary staffing, Staffing Industry Analysts also covers related staffing sectors. The company provides accreditation with its Certified Contingent Workforce Professional (CCWP) program. Founded in 1989 and acquired by Crain Communications Inc. in 2008, the company is headquartered in Mountain View, California, with offices in London, England. http://www.staffingindustry.com/