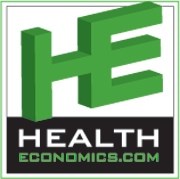 Ponte Vedra Beach, FL (PRWEB) December 20, 2013
The December 17, 2013 newsletter from HealthEconomics.Com explored whether the growing need for health outcomes studies will lead to increased research and development costs, and potentially strain the already heavily scrutinized drug development budgets. Health Outcomes studies may last 3-6 years and cost as much as $ 500 million and include between 10,000 and 25,000 patients, according to Forbes.Coms article by John LaMattina on December 2, 2013. Despite these costs, pharmaceutical outcome studies are in growing demand not just by regulators and payers, but also patients and clinicians, because they provide data on the real value of the medicines as well as more real-world effectiveness data that is not currently addressed by tightly controlled clinical trials.
Another article in the HealthEconomics.Com Newsletter took a look at what healthcare might look like in 2014, based on a recently released publication by the Healthcare Intelligence Network entitled Healthcare Trends & Forecasts in 2014: Performance Expectations for the Healthcare Industry. The publication includes a planning tool for executives called the pyramid of success utilized to help assess the industry landscape for physicians and hospitals, including the impact of accountable care organizations, medical homes, and other trends. The future for health plans are examined, including the changes in primary care and sector-by-sector impact from the health insurance changes.
Lastly, a White Paper entitled Counter Brand Revenue Erosion from Generics through Defensive Pricing Strategies by Cutting Edge Information is examined, in which defensive pharmaceutical pricing strategies are reviewed for use to counter threats from low-priced generic alternatives. The white paper also covers pricing strategies that can be utilized to effectively support future generic competition.
About HealthEconomics.Com (http://www.healtheconomics.com):

A pioneer in the field, HealthEconomics.Com is the global authority in healthcare value and market access. Each day, HealthEconomics.Com compiles the latest news, policy updates, resources, conferences, and jobs for life sciences professionals involved in health economics, outcomes research, market access, and pricing. A trusted resource, HealthEconomics.Coms comprehensive content is carefully selected by a discerning health economist editor, making it the most visited website for healthcare value and market access in the industry, with visitors encompassing all corners of the globe.
News Media interested in receiving the most current information on healthcare value and market access may obtain a free subscription to HealthEconomics.Com by visiting the site or by clicking on the following link: Subscribe to HealthEconomics.Com Newsletter.