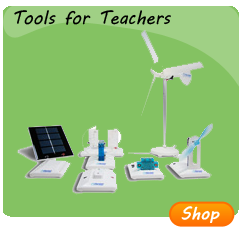 PHILADELPHIA, Pa. (PRWEB) November 15, 2012
Spectrum Scientifics, one of the internets largest distributors of science toys, gifts and chemistry kits, has launched a newly redesigned website, http://www.spectrum-scientifics.com.
The new site is easier to navigate for Spectrum Scientifics customers, who include school districts, start-up labs, and individual buyers. Buyers can now browse the 20 categories and over 2,200 products more efficiently, getting right to their product in only a couple of clicks. Three large categories, Tools for Teachers, Best Sellers, and Newest Items rule the top of the page for even more convenience.
I like the fact that its a lot better organized than the other one was, said Matt Kriebel, owner and operator of Spectrum Scientifics. You have categories for actual products rather than a lump sum of products.
Theres a lot Kriebel likes about the site, but theres even more customers will enjoy about the site too.
Real shipping now eliminates costly flat rate shipping costs, which will undoubtedly save customers and school districts money. Kriebel said the new site does a better job of letting customers know if the product is in stock and when they can expect their orders to be shipped. Also, purchasing has never been more convenient than those who have Google Checkout and Paypal accounts. One click and the order will be on its way.
Those are some of the bigger features Ive been looking forward to with this new site, Kriebel said.
The site includes more photos and larger pictures of their products, with the new site having the capabilities to host photo file sizes up to 2 MB. Spectrum Scientifics also runs an informative and up-to-date blog loaded with tons of information on its products and product tutorials.
Spectrum Scientifics brick-and-mortar store is located in the Manayunk neighborhood of Philadelphia, on 4403 Main Street.
About Spectrum Scientifics and http://www.Spectrum-scientifics.com: Spectrum Scientifics is a science a distributor of high quality and high fascinating science kits, robot kits and gifts that range from classroom use to household use. Spectrum Scientific features over 2,200 products on their website ready to be shipped.