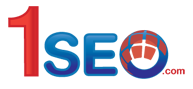 Philadelphia (PRWEB) August 14, 2012
Bing is the current brand name of Microsoft's search engine. Previously known as MSN Search, and Windows Live Search, Bing currently ranks 3rd as the most popular search engine in the USA. Bing draws in about 10% of the total search queries per month. Keeping the stats in mind the SEO Company of Philadelphia, 1 SEO has announced its Bing PPC Services and that too at discounts that cannot be offered by anybody else in the market.
Microsoft's independent search advertising service is called adCenter. Advertising on adCenter is shown on Bing, MSN, and the rest of the Microsoft Network.

Benefits of 1SEO.com's BING PPC Ad-Campaign-
Services:
Hassle free Ad-setup

Keywords/Keyphrases analysis

Search Terms Bids

Creating Landing Pages

Developing attractive Ad campaigns

Demographic targeting

Less competition and lower click costs

Backed by Microsoft popularity sure to grow

Better personalization of ads once it gets tied in with numerous other MSN services e.g. Messenger, Hotmail, Live Spaces etc.
BING PPC management
Once we receive an order, our specialist marketing consultant will contact the client to analyze the website and business processes creating a BING advertising campaign for the web site.

Once the advertising is online, we then load the campaign into our bid management system. Our marketing consultant will use this to effectively manage the campaign each day, providing the client with the best possible results for the budget by maximizing bids, and improving ROI.

We will constantly monitor the Ad campaign to ensure that the client is getting the best results, providing a detailed report, on a weekly basis.
The company name provides the ideal solution as it allows one to "lead" his or her web site in turn having control over his or her budget according to the results he or she wants to achieve.
About SEO Company in Philadelphia, 1SEO.com
1SEO.com is a quality-focused customer-centric organization that benchmarks its performance against the parameters of customer value and "customer satisfaction." It is involved in web designing, web development and Search engine optimization, social media optimization, pay per click management, reputation management and mobile search optimization, SEO services, PA offering a wide range of end-to-end services in the web domain. With well-designed improvement strategies, 1SEO.com provides business-tactical solutions on time, within budgets, and within the estimated levels of performance. They would take their own initiative to chat about Philadelphia's finest SEO Service offerings.
Visit http://www.1seo.com or call (877) 311-7361 for more information about the SEO Plans and other services provided by 1SEO.com.