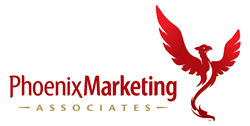 Phoenix, AZ (PRWEB) May 15, 2015
Phoenix Marketing Associates in Scottsdale signed four new clients in the final week of April. The company is excited to welcome Ahi Mahi Fish Grill, Arizona Ballroom Champions, Define Yourself Clothing and Shari Rowe.
PMA will be assisting Ahi Mahi with PR for its grand opening, a website, branding and a social media and online marketing campaign. The fast-casual restaurant will open in Scottsdale this summer.
Similarly to Ahi Mahi, PMA will also provide PR, a website, branding and a social media and online marketing campaign for the newly established, award-winning Arizona Ballroom Champions.
Define Yourself Clothing Company, a progressive menswear clothing line, sought out the help of PMA for assistance in corporate branding and messaging and will soon begin coordinating with the company to further establish its brand.
Most recently PMA met with Shari Rowe, a local country artist looking for PR and event coordinating for her upcoming album release party. The country singer is an Arizona native, describing her sound as country/rock with a touch of bluegrass.
We are very excited to be working with such a variety of fresh clients who are as enthusiastic about their upcoming events as we are about helping coordinate them, said Phoenix Marketing Associates President Jason Jantzen.
Jantzen said he looks forward to an eventful month of May working with these clients. He stated that he and the rest of PMA believe these new clients are a great match with the company and they look forward to aiding them in their successes.
About Phoenix Marketing Associates:

Phoenix Marketing Associates works with small to medium sized businesses across North America to provide targeted and results driven marketing solutions on a contract basis within any budget. Their consultative approach allows for a thorough needs analysis, which translates into an effective marketing and PR strategy that saves their clients time and money while providing maximum exposure.

By assigning a team of qualified professionals to each individual situation and utilizing the most current communication and online demand generation technologies, Phoenix Marketing Associates enables businesses to achieve Fortune 500 results on an entrepreneurial budget. For additional information, please visit http://www.PhoenixMarketingAssociates.com
XXX
Media contact:

Christine Holtz

Phoenix Marketing Associates

602-282-0202