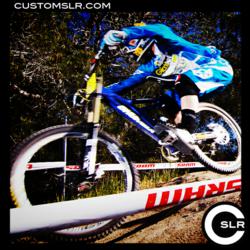 San Francisco, CA (PRWEB) July 12, 2011
PicYou.com, http://www.picyou.com today launched the beta site and pilot program for its photo sharing platform built to enable companies with branded custom photo filters. PicYou, is part of a network of media sites from Flixya Entertainment, LLC., which has over 5 million active members. The patent-pending service offers companies with custom filters that deliver higher engagement and a way to reach new audiences as an alternative to launching traditional advertising campaigns. An iPhone, iPad and Android application are currently under-development as well as an integrated analytics dashboard for measuring the success of each campaign.
"We're building a fun and easy-to-use online platform for photo sharing and enabling brands and organizations a way to tap into new audiences." explains CTO and co-founder Florian Cervenka. "While working on a number of photo sharing related concepts, we started to see a shift emerge towards companies and brands seeking effective branding opportunities within the photo sharing space.
Ease-of-use is a priority and PicYou has streamlined the registration process with the option to sign in using an existing Facebook, Twitter or Open-ID accounts. In addition, members can enjoy a set of default, limited edition and one-of-a-kind filters that are built to emulate vintage, experimental analogue film photography or toy camera effects. The benefit to brands is to get their product or message in front of new audiences without relying on a click-through action or spending thousands of dollars on traditional advertising.
BRANDED FILTERS DRIVE BRAND LOYALTY

Custom SLR, a San Jose based camera accessories maker, is one of the first companies to test the service with a custom frame and vintage type effect filter that gives each photo a specific look and feel. Were excited to see the instant results of iPhone and DSLR photos shared with the custom PicYou filter. It gives us an immediate advantage when people share their photos on Facebook. Were seeing a growing number of fans who had not heard of our current line-up of products or brand prior to the use of the branded filter. stated Custom SLR co-founder Ivan Wong.
ABOUT PICYOU

PicYou is a service for quickly sharing photos on Facebook and Twitter and offers custom filters for brands and organizations. Part of the Flixya Entertainment LLC network of media-related sites which include ImageBam, (http://www.imagebam.com) a global top 400 website hosting over 100 million images, Flixya, (http://www.flixya.com) a social networking site that pushes 100% revenue to its members via the Google Adsense API and VideoBam, (http://www.videobam.com) a free video hosting service optimized for flash restricted devices. Founded in 2006 and based in San Francisco with a satellite office in Bratislava, Slovakia, the company is privately held. For more information please visit http://www.picyou.com
PicYou PR Contact:

Ingrid Mueller

contact(at)picyou(dot)com
###