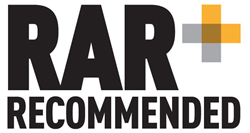 North Yorkshire, UK (PRWEB UK) 22 May 2014
Digital marketing and web design agency, Pinpoint Designs, has received three award nominations from Recommended Agency (RAR) under its new Digital Agencies section. The Yorkshire based marketing company was established in 2010 but in the space of a few years has gone from strength to strength, taking on bigger clients and offering an ever-expanding range of services.
The categories for which the agency has been nominated fall under the Best Agency under 40 Staff, and the three specific nominations are for Best in Search, Best in Ecommerce, and Best Agency for Effective Work. The actual awards ceremony will take place on 10th June 2014 in London.
Pinpoint Designs is a young, dynamic digital marketing and web design agency that offers a range of services to clients, including website development, mobile website development, hosting services, digital marketing service, SEO specialisation, PPC, Google penalty recovery assistance, and more. The agency has worked with a wide range of clients, from small businesses to large corporations and has developed a solid reputation for quality and service over the past four years.
Lewis Sellers from Pinpoint Designs stated: We are all extremely proud and very excited to have been nominated for not one but three awards under the new Digital Agencies section by RAR. Over the past four years we have worked tirelessly to make Pinpoint Designs into the dynamic and reputable agency it has become today, and its wonderful to see this hard work being recognised in this way.
Recommended Agency works with thousands of clients, helping to match them with the perfect agency from their database of more than 6,000 agencies both within the UK and overseas. The agency has been offering its services since 2007 and has gone on to become a trusted source amongst many global corporations and agencies.
To find out more, please visit http://www.recommendedagencies.com/ and http://www.pinpointdesigns.co.uk/.