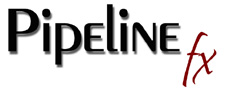 Los Angeles, CA (PRWEB) February 05, 2013
If your render farm is all Windows, and your desktops are all OSX and/or Linux, the process of getting your work rendered is going to require some workarounds. Unless you are running PipelineFXs Qube!, which starting today, now includes built-in Run-Time Path Translation (RTPT) that automates this formerly time-consuming process across platforms. No more path entries before rendering, one step closer to full utilization.
Through a centrally managed dispatch, RTPT helps Qube! users manage simultaneous cross-platform rendering without defining remote worker paths. Traditionally in a mixed operating system environment, it has been difficult to send a render job created on one OS to another due to the difference in the way each operating system described network paths. Before RTPT, this impediment resulted in idle machines and lost time; today, studios can use this feature to maximize their nightly utilization rates by finally including every variant OS in their after-hours render assignments.
100 percent utilization is a doorway to more money for a production studio, said Richard Lewis, CEO of PipelineFX. However, maximizing render pipeline throughput means utilizing every machine available, regardless of the operating system. Qube!s new Run-Time Path Translation gives customers that maximum throughput with an extreme amount of flexibility.
RTPT is a significant upgrade to Qube!s previous path translation management system that required users to manually define translation mappings at submission time. Now the system administrator can manage these maps in a central configuration file that pushes out every change to the farms waiting worker nodes, eliminating the need for any user input.
We want our customers to hit their ideal of 100 percent rendering resource utilization, said Lewis. Run-Time Path Translation is another powerful way Qube! gets them there. And since all the work is being done on the back end, user errors are reduced, and more work gets rendered right the first time. Its hard to argue with that.
Pricing and Availability
Run-Time Path Translation is available now and is free to Qube! customers under subscription. To request an upgraded or evaluation Qube! license, please contact support(at)pipelinefx(dot)com.
About Qube! and Smart Farming
Qube! is an intelligent, mature and highly scalable render management solution that can be quickly integrated into any production workflow, and is backed by world-class technical support. Smart Farming delivers intelligence to production pipelines by providing business-critical insight into render pipelines, maximizing investment in rendering infrastructure and automating manual processes. Qube! works out of the box with all leading content creation applications and is truly cross-platform with all software components available on Windows