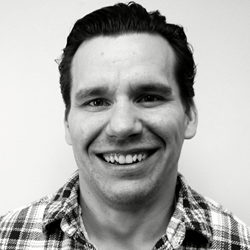 Buffalo, NY (PRWEB) March 04, 2015
Pitch + Pivot, a next-generation sales + marketing agency for medical, tech and telecom companies today announced today that Founder Garrett Smith has been selected as a judge of the The Kandy Throwdown Application Development Contest. As a judge, Mr. Smith will be responsible for assessing and evaluating developer submission based on the contest criteria.
Its an honor and pleasure to be named a judge of The Kandy Throw Contest, said Pitch + Pivot Founder Garrett Smith. The team at GENBAND has done a terrific job in creating a communications platform for developers with the features that their end customers are looking for today. I look forward to working with the GENBAND team and other judges in assessing, evaluating and choosing the winners.
Kandy is a real-time communications solution that scales. Using the power of GENBANDs communications tools, Kandy gives application the edge it needs to compete and win with the hottest features that users want now voice, video, co-browsing, SMS, conferencing, and more.
From now until April 9, 2015, software developers have the opportunity to win $ 30,000 in prizes for integrating the Kandys SDKs into their apps during the Kandy Throw Down. Both new and existing software solutions, including those with wearable or hardware components, will be accepted.
One grand prize of $ 10,000 in cash, 10 runner-up prizes of $ 1,000, plus four $ 2,500 special prize categories in Most Addictive Kandy, Best Student-Made App, Best of Business App, and Popular Choice will be awarded to the best apps.
Get more information about Pitch + Pivot or enter the Kandy Throw Down at kandy.challengepost.com.
About Pitch + Pivot
Pitch + Pivot is a next-generation marketing + sales agency that combines modern methodologies and proven processes with the latest in technology to deliver repeatable, predictable results. Founded in 2013, Pitch + Pivot excels in the areas of content marketing, relationship development, sales prospecting, search engines and social media for medical, technology and telecommunications companies. Pitch + Pivot sales + marketing consultants spend over 240 hours a year on professional development and are continuously developing new software tools to ensure your company is on the cutting edge of modern sales + marketing strategies.