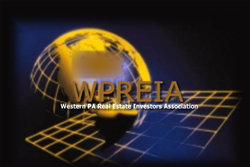 Pittsburgh, PA (PRWEB) March 11, 2014
Pittsburghs premier Internet marketing company PKJ Media, which specializes in developing lucrative social media marketing strategies for real estate investors, today announced its selection to teach online marketing techniques to Pittsburgh REIAs real estate investor membership. The Pittsburgh REIA is a member of the American Real Estate Investors Academy. American-REIA and its member groups are dedicated to promoting real estate investor education. This is a key customer win for PKJ Media, as Pittsburgh REIA (Western Pennsylvania Real Estate Investors Association) has over six hundred and fifty members, ranging from vastly experienced and prominent real estate investors to newer members who are still learning the trade. Pittsburgh REIAs mission is to assist its members in achieving their real estate investing goals, and they do this by organizing seminars, workshops, and subgroups for members to network and learn how to grow their businesses. As social media has exploded, the need for real estate investors to leverage platforms such as Facebook and Word Press has never been more critical. By partnering to share PKJ Medias marketing expertise with members, Pittsburgh REIA continues to set the standard for real estate investor training and networking in Western Pennsylvania. Brian Fine, a partner at PKJ Media, will teach online marketing techniques to the Pittsburgh REIA members, with the first training module focusing on Facebook marketing techniques. This is a great opportunity for both PKJ Media and Pittsburgh REIA – I am delighted that we have been invited to teach online marketing techniques to the Pittsburgh REIA membership, said Brian Fine, a partner at PKJ Media. As Internet and social media marketing techniques escalate in reach and profitability, I look forward to showing WPREIA members how they can leverage social media, blogging, email marketing, and other techniques to implement a lucrative strategy for driving sales to their businesses. With our unique approach to providing services, tools, and training, we have assisted some of Western Pennsylvanias most successful entrepreneurs. Were happy to share our experience with any real estate investor who wants to employ the power of social media to take their business to the next level. Pittsburgh Real Estate Investors Association President Josh Caldwell said, "Adding a quality social media marketing vendor to our group will help create a asemetric marketing advantage for Pittsburgh REIA members over their competition".
About PKJ Media (http://www.pkjmedia.com) PKJ Media is an internet and social media marketing company established in 2011 by David Gottlieb, who serves as CEO, and Brian Fine, an internet marketing guru and partner in the firm. PKJ Media is headquartered in Pittsburgh, Pennsylvania, USA. David and Brian are themselves real estate investors, whose mentors include Than Merrill and the Fortune Builders team. They keep abreast of the most efficacious and cutting-edge internet marketing techniques by training with Ralph Plumb, the highly acclaimed and world-renowned internet marketing guru, in his Mind Protein Prodigy Coaching program. PKJ Medias unique approach provides customers with tools, techniques, and training to market their businesses online. Whether a company is just breaking into the world of online marketing or already has an established internet presence, PKJ Media helps clients deploy strategies that build long-term customer relationships, convert leads into sales, and propel their businesses to the next level.
To learn how PKJ Media helps clients deploy profitable online marketing strategies to propel their businesses to the next level, visit PKJ Medias website at http://www.pkjmedia.com or call the team at (412) 573-9819. Press Contact Brian Fine (412) 573-9819 Email: brian(at)pkjmedia(dot)com Web: http://pkjmedia.com