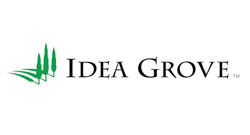 (PRWEB) April 13, 2015
Pivot3, a pioneer and innovator in the development of hyper-converged infrastructure (HCI) solutions, has hired Dallas-based Idea Grove as its agency of record to provide thought leadership public relations and social media services.
Ron Nash, chairman and CEO of Pivot3, referenced Idea Groves B2B technology focus and ideal location as primary reasons for engaging the fast-growing Dallas PR agency.
The technology worlds gaze is shifting from just Silicon Valley as the de facto to Texas, which now has the second largest technology workforce in the nation, said Nash. We were determined to select an agency that not only understands our technology and how to position our message, but that also shares our Texas roots. Idea Grove is uniquely equipped to help position Pivot3 in the fast-growing hyper-converged infrastructure market.
According to the Technology Business Research (TBR) quarterly webinar series in October 2014, Converged systems are the go-to alternative to complicated piece-part infrastructure, sparking a $ 17.8B global market opportunity. Pivot3 recently announced a $ 45 million equity and bank financing round to help accelerate the companys sales and marketing efforts in this fast-growing market.
We are excited to partner with Ron Nash and the Pivot3 team to help fast-track Pivot3s visibility and growth, said Scott Baradell, Idea Grove president and founder. Pivot3 has a number of technology strengths and differentiators, as well as a proven track record with customers that will help set it apart in a rapidly expanding market.
Idea Grove ranks sixth among the fastest-growing tech PR agencies in the United States and earned the title of fastest-growing tech agency in Texas, according to rankings recently released by ODwyers. The company provides public relations and marketing services to technology clients in major markets around the world, including New York, Silicon Valley and London, in addition to the agencys hometown of Dallas.
About Pivot3

Founded in 2002, Pivot3 provides patented global hyper-convergence technology that saves an extraordinary amount of space, ensures fault tolerance, drives down complexity and cost and dramatically increases scale-out performance. Today, Pivot3 has more than 1,600 customers around the world deploying more than 13,000 globally hyper-converged infrastructure appliances in multiple industries, such as video surveillance, healthcare, government, transportation, entertainment, education, gaming and retail. The company has won numerous awards and was most recently featured by CRN in their top 50 Virtualization list for 2014. To learn more about Pivot3, visit http://www.pivot3.com.
About Idea Grove

Idea Grove, a Dallas-based public relations and inbound marketing agency, helps enterprise technology companies reach media and buyers by combining proven PR strategies with a proprietary digital marketing system. The agency creates custom public relations and inbound marketing programs for its roster of national B2B technology clients, which range from Fortune 500 companies to high-growth, venture-backed startups. Idea Grove drives brand awareness, online engagement, and sales conversion by integrating public relations, social media, search marketing, content creation, web design and conversion rate optimization in an efficient, scalable system.