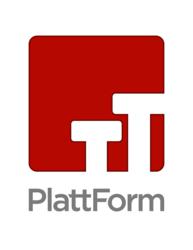 Lenexa, KS (PRWEB) March 19, 2013
The future of higher education is at a turning point. More than ever, education leaders need to adopt innovative marketing strategies in order to keep successfully reaching, enrolling and retaining students. To address this challenge, PlattForm, a leading full-service marketing and enrollment-solutions provider for the postsecondary education industry, will host InnovateEDU. The event will be held July 10-12 at Hotel Phillips in downtown Kansas City, Mo.
With the purpose of igniting change in enrollment marketing, InnovateEDU will bring together senior-level education leaders in an environment that fosters collaboration and discussion on forward-thinking strategies. Robert Lytle, co-leader of the Parthenon Groups Education Center of Excellence, is the events keynote speaker.
PlattForm exists to give colleges and universities the resources they need to continue to change lives through higher education, said Tracy Kreikemeier, PlattForms Chief Marketing Officer. Through knowledge sharing between decision-makers in the industry, InnovateEDU will further propel our mission to help institutions succeed.
Presenters will include Bryan Polvika from PolivkaVox LLC, William J. Husson from New Ventures of Regis University and a representative from Google, among others. These experts will address attendees current challenges, answer their pressing questions, and help them transform their marketing approaches in order to stay competitive in the continuing education space. Topics will range from program development and retention strategies to capitalizing on the new traditional student and how to effectively promote and grow online and pathway programs.
For more details about InnovateEDU, including how to register, please visit PlattForms website, http://innovateedu.plattformad.com/
For more information, please contact Melissa Cowan, Communications Specialist, at melissa.cowan(at)plattformad(dot)com or 913.254.6939.
About PlattForm

Since 1989, PlattForm has set the standard of excellence in providing marketing services and enrollment solutions for colleges and universities, worldwide. The firm, headquartered in suburban Kansas City, boasts an internal staff of more than 550 industry experts. As thought leaders in post-secondary education, PlattForm has helped over 4,000 colleges and universities improve the lives of millions of individuals. Specialties include search engine marketing; interactive lead generation; online marketing; traditional media placement and creative services.