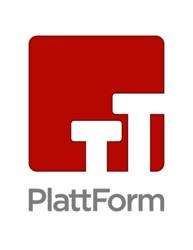 Lenexa, Kan. (PRWEB) February 26, 2013
PlattForm, a leading Internet marketing and enrollment-solutions provider for the postsecondary education industry, announced that Lori Turec has been named the agencys new Vice President of Client Services. Sharing a similar passion as PlattForm, Turec has helped change lives through higher education for more than 20 years.
Because of our focus on effective education marketing, we needed our new VP of Client Services to not only understand our mission, but to also have prior experience leading change in the industry, said Tracy Kreikemeier, PlattForms Chief Marketing Officer. Lori brings extensive knowledge and skills in successfully attracting and retaining students, and we know she will keep PlattForm and our clients moving forward.
Before joining the PlattForm Client Services team, Turec was the Chief Marketing Officer at Grantham University, where she was responsible for several key areas of student success, including marketing, communications, events, corporate partner programs and career services.
I have spent more than 20 years marketing adult education, and I am excited to join forces with PlattForm, said Turec. In my mind, PlattForm is the undisputed marketing leader in this space. Education is in an evolutionary period now, and PlattForm is positioned to help schools navigate these challenges in a way that truly benefits students and the future employers of these students.
For more information, please contact Melissa Cowan, Communications Specialist, at melissa.cowan(at)plattformad(dot)com or 913.254.6939.
About PlattForm

Since 1989, PlattForm has set the standard of excellence in providing marketing services and enrollment solutions for colleges and universities, worldwide. The firm, headquartered in suburban Kansas City, boasts an internal staff of more than 550 industry experts. As thought leaders in post-secondary education, PlattForm has helped over 4,000 colleges and universities improve the lives of millions of individuals. Specialties include search engine marketing; interactive lead generation; online marketing; traditional media placement and creative services.