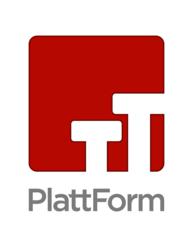 Lenexa, Kan. (PRWEB) June 03, 2013
PlattForm, a leading provider of comprehensive marketing and enrollment-management services to colleges and universities, has announced that Aaron Edwards has been promoted to Vice President of Business Development.
Edwards, who most recently served as Executive Director of Business Development, has helped maintain a clear vision for the No. 1 marketing firm in the postsecondary marketplace. He has earned a strong reputation among clients and colleagues for identifying and developing new partnerships, service offerings, and solutions. His new role as Vice President of Business Development will help the company continue to advance current and prospective business relationships worldwide.
Throughout his career at PlattForm, Aaron has played a key role in growing our business by continually building and sustaining successful, collaborative partnerships with the institutions we serve, said PlattForm CEO and Founder Michael Platt. He has always been passionate about his role, and we are confident Aaron will excel as our VP of Business Development.
With more than 8 years of experience in sales and enrollment marketing at PlattForm, Edwards has helped establish the company's foundation for success by managing and enhancing the internal teams knowledge and skill sets. A graduate of the University of Kansas, he has worked to inspire fellow employees, seek innovative approaches and exceed the goals of PlattForms clients.
For more information, please contact Kevin Kuzma, Director of Communications, at kevin(dot)kuzma(at)plattform(dot)com or 913-396-5316.
About PlattForm

Since 1989, PlattForm (http://www.PlattForm.com) has set the standard of excellence in providing marketing services and enrollment solutions for colleges and universities, worldwide. The firm, headquartered in suburban Kansas City, boasts an internal staff of more than 550 industry experts. As thought leaders in post-secondary education, PlattForm has helped over 4,000 colleges and universities improve the lives of millions of individuals. Specialties include search engine marketing; interactive lead generation; online marketing; traditional media placement and creative services.