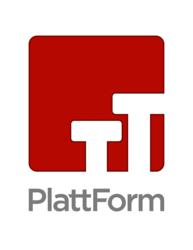 Lenexa, KS (PRWEB) April 01, 2013
PlattForm, a leading provider of comprehensive marketing and enrollment-management services to colleges and universities, will present at Sloan-Cs 6th Annual Emerging Technologies for Online Learning (ET4Online) International Symposium, held April 9-11 in Las Vegas, Nev.
During the presentation, titled Digital Evolution: Successfully Adapt Your Marketing Strategy, PlattForms Digital Media Manager, Pete Amerio, will provide attendees with actionable insights to reach and enroll more students on the Web through effective digital marketing.
The path to enrollment has changed drastically over the past few years, Amerio said. Many prospective students interact with multiple brands across a variety of media before ever requesting information. To effectively reach them where and how theyre searching, its crucial for institutions to understand prospective students online search habits and adjust their digital marketing strategy accordingly.
For more information about PlattForms presentation at ET4Online, please stop by PlattForms booth (#313) at the symposium or contact Melissa Cowan, Communications Specialist, at melissa.cowan(at)plattformad(dot)com or 913.254.6939.
About PlattForm

Since 1989, PlattForm (http://www.PlattFormAd.com) has set the standard of excellence in providing marketing services and enrollment solutions for colleges and universities, worldwide. The firm, headquartered in suburban Kansas City, boasts an internal staff of more than 550 industry experts. As thought leaders in post-secondary education, PlattForm has helped over 4,000 colleges and universities improve the lives of millions of individuals. Specialties include search engine marketing; interactive lead generation; online marketing; traditional media placement and creative services.