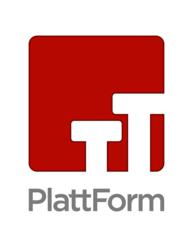 Lenexa, KS (PRWEB) April 04, 2013
PlattForm, a leading provider of comprehensive marketing and enrollment-management services to colleges and universities, will sponsor the 2013 Western Association of Schools and Colleges (WASC) Academic Resource Conference, held April 10-12 in San Diego, Calif.
Since 1962, WASC has been promoting the welfare, interests and development of education in the Western region of the United States. In an effort to support this mission, PlattForm has committed to attending and sponsoring its 2013 conference, which will focus on answering whats next for higher education.
WASC and PlattForm share the same passion; we are both committed to success and driving innovation within higher education, said Aaron Edwards, PlattForms Executive Director of Business Development. We couldnt be more excited to sponsor an event such as this and support WASC and the many institutions they serve.
For more information about PlattForm or its sponsorship, please stop by PlattForms booth (#16) at the WASC conference or contact Melissa Cowan, Communications Specialist, at melissa.cowan(at)plattformad.(dot)com or 913.254.6939.
About PlattForm

Since 1989, PlattForm (http://www.PlattFormAd.com) has set the standard of excellence in providing marketing services and enrollment solutions for colleges and universities, worldwide. The firm, headquartered in suburban Kansas City, boasts an internal staff of more than 550 industry experts. As thought leaders in post-secondary education, PlattForm has helped over 4,000 colleges and universities improve the lives of millions of individuals. Specialties include search engine marketing; interactive lead generation; online marketing; traditional media placement and creative services.