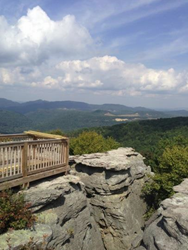 Lansing, MI (PRWEB) June 10, 2014
The Environmental Protection Agency (EPA) recently announced the winners of the competitive grant-funded Brownfields Program. Clients from PM Environmental, Inc., were awarded two $ 400,000 assessment grants in the City of Laurel, Miss., and Campbell County, Tenn.
Brownfields Consultant Jessica Besaw and Brownfield Group Regional Manager and Senior Geologist John Hargraves wrote the two grant proposals in January alongside PM staff members.
For each grant, half of the funds will go toward detecting hazardous substances and the other half will assess potential petroleum contamination during approximately 20 Phase I and 14 Phase II Environmental Site Assessments (ESAs) in Campbell County and six Phase I and five Phase II ESAs in the City of Laurel.
There are four types of grant-funded categories in the EPAs Brownfields Program: assessment, revolving loan fund, cleanup, and job training.
Besaw said the Laurel, Mississippi grant will focus on funding the downtown area as a major corridor undergoes improvements.
"They also have a historic former hospital known as the Mississippi Charity Hospital that they have hopes of redeveloping into much needed low-income housing, she said.
The recently awarded funds are classified as community-wide grants, which means that they can be applied to any qualifying projects in the city or county. If selected, PM could be further involved through environmental assessments and grant management activities.
Hargraves said the primary Campbell County, Tennessee property includes some of the last standing beehive coke ovens in the area, which will be restored for historical significance as the property undergoes redevelopment into a trailhead complex.
The Campbell County grant is unique because this is the first one PM has been involved where the primary story of the application is based around ecotourism, Hargraves said.
The funds will also prepare the communities for future cleanup strategies and aid in developing outreach events while taking inventory of various brownfield sites.
# # #
About PM Environmental

PM Environmental, Inc. was incorporated in 1992 and is a full-service environmental consulting firm with offices throughout the United States. PM is ranked #1 in Michigan and nationally has ranked in the top 20 environmental consulting and engineering services company by EDR ScoreKeeper over the last five years. Services include Environmental Site Assessments, Property Condition Assessments, Brownfield Redevelopment, Environmental Compliance Audits, Building Facilities Services, Underground Storage Tank Management, LEED and Energy Auditing Services, and more.
For more information:

Website: http://www.pmenv.com