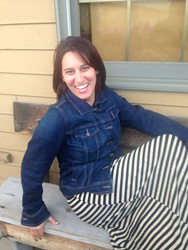 (PRWEB) September 30, 2014
Rachel Lee Coppola, who is well-known for her personal blog SavingAndMore.com, is now the President and CEO of her own consulting company Viral Marketing, Inc. The company will provide businesses with creative online strategies and marketing principles, and advertising tools.
Coppolas philosophy is that every business is different and that each one should have its own marketing blueprint. As President at Viral Marketing, she leads teams that provide clients with an assurance of success by implementing results-driven campaigns and by gathering leads. She also plans to help clients get a jump start on the competition through strategy and gathered analytics.
As a company, Viral Marketing is designed to embrace several cutting edge specialties including strategic consultation, media purchasing, online advertising, SEO, social network ad campaigning, PPC campaigns, campaign optimization, web development, email marketing, brand revitalization, video creation and video marketing.
Rachels background as a successful online influencer has prepared her to help others to achieve their dreams through her knowledge of todays ever-changing digital landscape. Her personal blog, SavingAndMore.com, which received more than 100,000 unique visitors at the height of its popularity, allowed her to enrich her ongoing roles as media consultant and public speaker, while providing businesses with her valuable expertise.
About Rachel Lee Coppola:

Rachel Lee Coppola is the President and CEO of Viral Marketing. She is also a frugal living expert and food-allergy advocate, as well as the owner of the popular blog Saving and More. She regularly shares her marketing expertise and money-saving techniques through her roles as a top professional blogger, public speaker, author, and media consultant. To find out more about Rachel Lee Coppola, visit Viral Marketing, Inc.