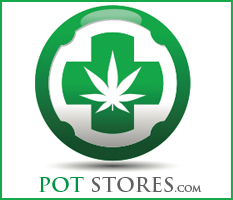 (PRWEB) January 31, 2013
As Colorado and Washington get ready for the opening of legal pot stores, new online marketing tools are being developed to help companies and customers connect. Although this connection has been alive for many years, new laws allow for this once back alley connection to come and create a public presence on the internet. To help this new industry of pot stores grow, PotStores.com has opened up a online business directory for free Pot Store listings for the rest of 2013.
What is going on with Washington and Colorado Pot Store Laws?

In both states, legislators on working on rules that define where pot stores can be located. Many urban neighborhoods are welcoming legal marijuana businesses, as they are seen to possible help increase real estate values and the overall consumer traffic for the area, while in suburban locations, many towns are preemptively creating laws that ban retail pot stores from opening anywhere within their boarders. While this may seem unfair to the legal pot industry, it needs to be understood that the relationship between pot store owner and the community is going to take some time to build trust and acceptance.
So for now, politicians at all levels are working to create a set of operational guidelines that can be used as the standard as legal pot laws are enacted by other states.
How Pot Stores should use online marketing.

Pot stores need to market their business just like any other company. Wether it is a local market, nationwide market, or both, online marketing needs to the at the forefront of the business plan.

1. Build a website

2. Create Google Analytics and Google Webmaster Tool accounts and implement into website. (this helps identify online traffic sources and the site indexing health with Google)

3. Start an SEO campaign that is focused on high quality content

4. Become involved with local events & report this as news on your website

5. Start a Google AdWords Pay Per Click campaign to capture highly targeted long-tailed keywords. (this will start generating target traffic from the start)

6. Create social media accounts and start sharing what is going with the industry and particular business.

7. Build relationships with industry professionals

8. Use video to engage the visitor.
Overview of PotStores.com

Using PotStores.com to list a pot business in Washington or Colorado gives the business owner the ability to create a detailed listing that will be found by customers searching online. The pot stores can link social profiles, provide store details, upload pictures, embed video, give directions and also gives customers the ability to write ratings and reviews. There are many other features coming soon, so be on the look-out at PotStores.com, a powerful online marketing tool for the Pot Industry.