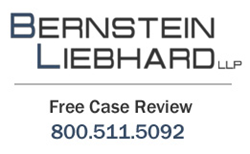 New York, New York (PRWEB) December 08, 2014
The debate over power morcellators (http://www.morcellatorlawsuit2015.com) continues, despite the U.S. Food & Drug Administrations (FDA) recent warning that the devices should not be used in most women undergoing uterine surgery, Bernstein Liebhard LLP reports. For example, in a statement issued on November 25th, the American Association of Gynecologic Laparoscopists (AAGL) endorsed the continued use of uterine morcellation, in conjunction with meticulous adherence to preoperative patient selection guidelines and informed consent. And while the AAGL voiced support for the addition of a black box warning to the labels of power morcellators, the group also questioned new contraindications being sought by the FDA.*
The AAGLs position will likely convince some physicians to use morcellators in ways that have been contraindicated by the FDA. These doctors must take care to provide women with a complete appraisal of all associated risks, so that their patients are able to make a fully informed decision about how to proceed, says Bernstein Liebhard LLP, a nationwide law firm representing victims of defective drugs and medical devices. The Firm is providing free legal consultations to women who were diagnosed with advanced uterine cancers following uterine morcellation.
Power Morcellators and Cancer

Power morcellators are used in laparoscopic hysterectomy and fibroid removal procedures to shred tissue so that it may be removed via a small abdominal incision. In a new morcellator cancer warning issued on November 24th, the FDA noted that the prevalence of unsuspected uterine sarcoma in patients undergoing hysterectomy or fibroid removal surgery is 1 in 352, while the prevalence of unsuspected uterine leiomyosarcoma is 1 in 498. There is no reliable way to screen for these malignancies prior to surgery, and dissemination of cancer cells via power morcellator can upstage the disease and greatly reduce a womans chance of long-term survival.
According to the FDA, its recommended contraindications would apply to the vast majority of women who require a hysterectomy or fibroid removal surgery. Among other things, the FDA cautioned against using morcellators in women who are entering menopause, as well as those who have already been through menopause. The FDA also advised against such procedures for women who are good candidates for intact removal of the uterus, either through the vagina or via a procedure known as a mini-laparotomy.
Women who allegedly experienced the spread of uterine sarcoma or other cancers due to a power morcellator may be able to take legal action against the manufacturer of the device. To learn more about the risks potentially associated with uterine morcellation, please visit Bernstein Liebhard LLP's website. To obtain a free legal review, please call 800-511-5092.
*aagl.org/aaglnews/member-update-5-aagl-response-to-fda-guidance-on-use-of-power-morcellation-during-tissue-extraction-for-uterine-fibroids/#more-6083, AAGL, November 25, 2014
About Bernstein Liebhard LLP

Bernstein Liebhard LLP is a New York-based law firm exclusively representing injured persons in complex individual and class action lawsuits nationwide since 1993. As a national law firm, Bernstein Liebhard LLP possesses all of the legal and financial resources required to successfully challenge billion dollar pharmaceutical and medical device companies. As a result, our attorneys and legal staff have been able to recover more than $ 3 billion on behalf of our clients. The Firm has been named by The National Law Journal to the Plaintiffs Hot List, recognizing the top plaintiffs firms in the country, for the past 12 consecutive years. Bernstein Liebhard LLP is the only firm in the country to be named to this prestigious list every year since it was first published in 2003.
Bernstein Liebhard LLP

10 East 40th Street

New York, New York 10016

800-511-5092
ATTORNEY ADVERTISING.