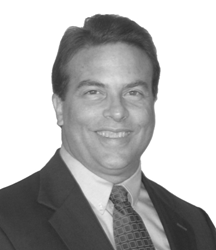 Colorado Springs, CO (PRWEB) August 28, 2014
Power Plant MediaColorado Springs leading web development companyannounced today the hire of new General Manager Michael Borgognoni. After a distinguished career in technical infrastructure design and implementation, customer service, and management at three multinational corporations, Borgognoni will be a welcomed addition to the award-winning design and development team at Power Plant Media.
Im proud to be joining an outstanding local company and strong development team, said Borgognoni. Our goal is to solidify our spot as Colorado Springs premier web development and SEO company."
Borgognoni will take the lead in new sales, facility operations, and the day-to-day management of business operations, freeing up the development team to focus on what they do best: creating stunning, brand-centric websites for businesses of all shapes and sizes and implementing web-marketing strategies that work.
As General Manager, Borgognoni will manage relationships with customers, vendors, and strategic partners to provide an excellent customer experience. He will also assist the Operations Manager and development team to refine the web design and SEO process flow resulting in more efficiently managed projects. His experience with customer-based IT solutions, help desk implementation, and training in different industries and cultures make him the ideal candidate to help grow the company. Power Plant Media Operations Manager, Brian MacDonald, states, Were excited to have dedicated leadership to help move us into the next phase of growth for Power Plant Media."
We will continue to wow our customers with sites that make their businesses stand out in a crowded online marketplace, said Borgognoni, while continually working to make the web design process easier and more efficient.
About Power Plant Media
Power Plant Media is the leading web design, development, and marketing company in Colorado Springs. From their office in the heart of downtown Colorado Springs, the Power Plant Media team creates beautiful website solutions that attract and convert customers, and they have a proven record of generating hits with effective SEO and SMM strategies. Recent website projects include Icyshout, Simpleworks, NextHealth Technologies, American Driving Academy.