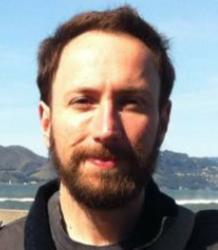 San Mateo, CA (PRWEB) April 08, 2013
PPC Associates, a San Francisco Bay Area-based digital marketing company with over 70 clients and $ 150 million in annual spend under management, has added Joseph Kerschbaum as Sr. Client Strategist, CEO David Rodnitzky announced today. Kerschbaum will join PPC Associates early next month.
Joe Kerschbaum is a giant of the SEM world: a published author, popular speaker, and a true thought leader. Were truly honored to have him on our team, Rodnitzky said. As Sr. Client Strategist, Joe will be responsible for providing expert guidance to clients as well as educating PPC Associates team members on the latest SEM developments and best practices.
Kerschbaum, formerly VP of Marketing at Clix Marketing and the co-author of Pay Per Click Search Marketing: An Hour a Day, is one of the industrys most recognized experts. He has been a regular speaker at conferences including the SMX series and has contributed as a columnist at SearchEngineWatch and Visibility Magazine, among other publications.
"PPC Associates is one of the trailblazing thought leaders in the industry, and I'm extremely excited to join their team. I look forward to adding as much as value as I can to an awesome crew that has loads of talent, Kerschbaum said. Paid search has changed significantly over the past couple of years, and there are no signs that this rapid evolution will slow down any time soon – and PPC Associates will be leading the charge."
PPC Associates roster of clients includes e-commerce, lead gen, private-sale sites, and B2B. The agency recently scored 91% on a Net Promoter System