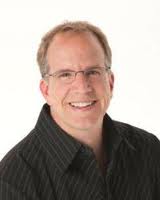 San Mateo, CA (PRWEB) April 03, 2013
PPC Associates, a San Francisco Bay Area-based digital marketing company with over 70 clients and $ 150 million in annual spend under management, is expanding its digital marketing services into search engine optimization, CEO David Rodnitzky announced today with the hiring of VP of Search Engine Optimization Kent Yunk.
Adding SEO to our suite of services is something that our clients have been asking us to do for some time, Rodnitzky said. We didnt want to move forward with SEO, however, until we were absolutely confident we could provide A+ service and results to clients, and bringing Kent Yunk on to the team finally enables us to do that.
Yunk joins PPC Associates after recent positions as Director of SEO/Online Media at QuinStreet and VP and SEO Strategist at Roaring Pajamas, a company he co-founded. His addition is an important supplement to PPC Associates current digital marketing services, which include SEM, social media, display advertising, retargeting, video, mobile, and international marketing.
Kent has gained a stellar reputation in Silicon Valley as a smart and effective search engine optimization expert, and deservedly so, Rodnitzky said. Indeed, prior to bringing him on at PPC Associates to manage our SEO service offering, we hired him to optimize our site, and the results were incredible."
PPC Associates roster of clients includes e-commerce, lead gen, private-sale sites, and B2B. The agency recently scored 91% on a Net Promoter System