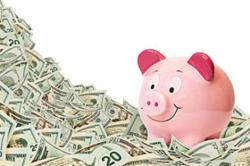 Reno, NV (PRWEB) March 28, 2013
Recent PPC campaign data, gathered by BBB A+ rated PPC management company, Webrageous, proves that not all PPC advertising costs are on the rise. Conclusive data, taken from a PPC campaign managed by this company, confirms that PPC campaigns which are optimized effectively do not have to cost the advertiser more money, year on year, in CPC.
Reno-based PPC management company, Webrageous, has spent almost 10 years building a reputation for itself as the most effective PPC management company in the US when it comes to maintaining and even reducing PPC advertising costs. Recent data taken from a prominent, long-term client at Webrageous, which spans over the period of an entire year, reveals some stunning results for the client.
Thanks to Webrageous expert understanding of PPC management and PPC optimization, the CPC of this clients campaign actually went down from US$ 1.24 to US$ 0.50 over a 12 month period. Contrary to popular belief, PPC advertising doesnt have to cost the advertiser more every year. With careful, structured and intelligent keyword management, combined with a creative development of advertisement text, Webrageous is not only able to stabilize the PPC advertising costs of its clients, but its able to reduce them.
During the same 12 month period, the same long-term PPC advertising client saw an increase in the average rank of its PPC advertising on the Google SERP. At the beginning of the year, the clients advertisements were averaging a 3.4 position on the SERP for a CPC value of US$ 1.24 CPC. By the end of the year, the same advertisements (by then, better optimized and better written) were averaging a 2.9 position on the SERP for a CPC value of US$ 0.50.
In general, its fair to say that the cost of paid search advertising is on the constant increase. Webrageous Director of Marketing, David Chapman, is first to admit that, as more and more advertisers learn how to create paid search advertising campaigns, the competition rises and, as a result, the general CPC on all keywords rises too.
Mr. Chapman, then goes on to say, however, that, Webrageous is a unique PPC management company because it knows how to maintain PPC advertising costs to a minimum and reduce them by careful handling of keyword selection. Mr. Chapman believes that the reason why so many of Webrageous clients remain loyal to the company is because they know it is incredibly difficult to find another PPC management company which can consistently reduce PPC advertising costs to the same degree.
It appears that even though PPC advertising costs are on the increase in general, PPC advertisers can find ways of reducing these costs with the help of specialist PPC management companies, like Webrageous. As with many things in the marketing industry, it is important to work only with the very best in order to see real results which stand the test of time.
For more information on how to reduce PPC advertising costs, contact http://www.webrageous.com or telephone directly at 530-553-4111.