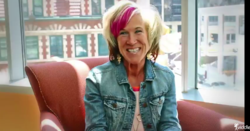 Fort Wayne, Indiana (PRWEB) September 11, 2012
Brick and mortar businesses along with traditionally run online websites are under fierce attack from one key opponent, the mobile market. With nearly half of smartphone users making purchases online using shopping apps, its a critical time period for all business owners to understand how to communicate, connect and sell through a mobile device.
The Social Media Smartphone GPS Summit, October 6th and 7th, 2012 in Orlando, Florida, will be a pivotal date for many small businesses as they gather with a nearly sold-out crowd to learn cutting edge strategies in a business world that demands old-fashioned values.
Social media is built on relationship. Many business owners have difficulty defining how to run a professional business in a social media mobile-driven world while delivering excellent results. Sandi Krakowski, 15 year online veteran, currently serves hundreds of thousands of business owners using todays top online tools with good old-fashioned values. She is known for her radical position of, Love your customers.
Bringing some of the best social media marketing and mobile-driven trainings with her, attendees will learn Pay Per Click strategies, how mobile apps work, how to build a huge following and never lose connection, bringing pictures into a corporate setting with higher conversions through mobile-driven apps and direct response marketing methods mastered offline that drive conversion online.
Krakowski will also share the stage with some of the industrys top social media marketing and mindset forerunners. The event is already 95% sold out and attracting great media coverage.
About Sandi Krakowski- Voted in the top 25 of Start Up Nations Leading Business Moms she is a serial entrepreneur who refers to herself as a Back To Basics Step By Step Business Expert. She currently serves serves internationally in over 147 countries and is looked to daily by those who want to not only start a business, but start one correctly. Sandi is also sought out by successful business owners for her keen insights into how to use the social media to create broader brand presence and engagement.
Media Contact:
Holly Prawat, PR Department

A Real Change International, Inc

Warsaw, IN 46581

Ph: (260) 255-3727

Website: http://www.ARealChange.com/blog
Facebook: http://www.facebook.com/SandiKrakowskiBiz

Twitter: http://www.twitter.com/SandiKrakowski