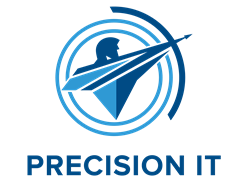 New York City, New York (PRWEB) April 08, 2015
Precision IT Group is excited to share the MSPMentor spotlight again in 2015, said Marc Pantoni, CEO of the company. Mr. Pantoni joined the company as a co-founder in 2004, assumed the roles of Chief Technology Officer, Chief Operations Officer, President, and in December 2014 he assumed the position of Chief Executive Officer. With our partners, including the estimable Penton Technology, we are well positioned to achieve further significant growth due to our unique vision, the strength and talent of our team, and our commitment to maintaining the personalized touch that has been responsible for our success to date.
Each year, MSPmentor gathers information for its annual rankings through the participation of managed service providers and IT service providers in an annual survey. The survey was conducted from December 2014 through January 2015. Rankings are based on Penton Technologys unique criteria for MSPs such as annual recurring revenues, total revenues and more.
"We want to congratulate Precision IT Group and look forward to covering their growth strategies in the year ahead," said Marcia Parker, Executive Director, Penton Technology Group.
This year the top MSPmentor 501 companies recorded higher recurring revenues than ever before. Combined, the total annual recurring revenues for all of MSPmentor 501 2015 companies reached a record high of $ 3.95 billion in 2014, up 26.5% year over year.
MSPmentor, produced by Penton Technology, is the ultimate guide to managed services. MSPmentor features the industrys top-ranked blog, research, Channel Expert Hour Webcasts and FastChat videos. It is the number one online media destination for managed service providers in the world.
ABOUT PRECISION IT GROUP LLC
Recognized as a top 100 MSP in the United States and 5 years on the Inc. 500|5000 list of fastest growing companies, Precision IT relies on less automation and more personalized service. Precision provides a wide range of expertly engineered solutions and information technology to SMB and enterprise clients. Precision IT Groups service portfolio includes managed IT services, project management, cloud hosting, backup and disaster recovery solutions, asset management and procurement services. Precision IT is headquartered in New York City.
Precision IT Groups information technology services include everything at one fixed price so management knows exactly what their IT spend will be with no surprises. The company spoils every customer with the personal touch of a small, devoted support team and 24