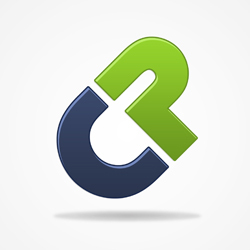 CHARLOTTE, NC (PRWEB) July 02, 2014
Command Partners, the Charlotte-based premier digital marketing agency, is coming off a highly successful second quarter. Adding two new team members has helped Command Partners to expand their reach in the crowdfunding community and has enabled them to work with some of the most successful recent crowdfunding campaigns.
Weve been experiencing growth at a steady clip since we started Command Partners over 3 years ago, says Roy Morejon, President of Command Partners. Weve assembled a fantastic team and I couldnt feel more confident about the innovative and successful services weve been able to provide our global clients.
Over the last quarter, the agency has been involved with campaigns for multiple high-profile crowdfunding projects in the technology and gadget communities. Additionally, Command Partners is growing their agency partnership directly with Indiegogo to help bring success to clients on the popular crowdfunding platform. Command Partners has worked tirelessly in conjunction with some of the most innovative tech projects, including GOkey, Halo Belt, PERES and QiPack.
GOkey is a multi-function keychain accessory that serves a mobile phone charger, locator and memory device. GOkey enlisted in the services of Command Partners to help drive online visibility for their crowdfunding campaign on the popular crowdfunding site Indiegogo. Originally setting a funding goal of $ 40,000, the campaign has seen tremendous support and has currently raised over $ 925,000, thanks in part to the marketing strategies devised by Command Partners.
Halo Belt, the illuminated reflective belt designed to be worn by runners and cyclists, brought on Command Partners to help with their Kickstarter campaign for the Halo Belt 2.0. Halo Belt 2.0 hit their funding goal in less than 48 hours and went on to raise over $ 162,000.
PERES is an innovative e-nose that allows users to safely determine the freshness and quality of the foods they wish to ingest. Compatible with pork, beef, poultry and fish, PERES uses four different sensors to record and accumulate data regarding the food items temperature, ammonia levels and humidity. It also identifies which volatile organic compounds, or VOCs, the item of food contains, and then determines the spoilage level of the food and whether it is safe for human consumption. PERES raised over 155% of their $ 50,000 funding goal, receiving over $ 77,500 in funding from backers.
QiPack is the worlds thinnest wireless portable charger. Through inductive, or qi, charging, QiPack enables users to charge their mobile phones anywhere without having to worry about finding electrical outlets or carrying cables around. With Command Partners help, QiPack raised over $ 61,000 throughout their campaign and is currently producing the first line of pre-ordered QiPacks.
Over this last quarter, weve been fortunate enough to work with some truly remarkable clients and, as such, weve experienced our best growth to-date, says Morejon. We look to carry on this success into the next quarter and beyond.
To see other successful projects that Command Partners has worked with, view their case studies. To learn more about the startup and crowdfunding marketing services provided by Command Partners or to request a quote, visit their website.
ABOUT COMMAND PARTNERS
Command Partners works with innovative clients around the globe and focuses on results-driven marketing strategies for driving online visibility and lead generation through social media marketing, search engine optimization, public relations, and strategic advisory services for startups. To learn more about the companys digital marketing services, call 704-910-5727 or visit http://www.commandpartners.com.