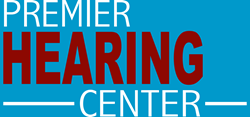 Albuquerque, New Mexico (PRWEB) December 10, 2014
It comes as a shock to many people: hearing problems have a direct impact on a persons overall health. A scientific study published in the Archives of Internal Medicine found that people with hearing loss are at a heightened risk of falling. Other studies conducted in 2011 and 2013 found that people with moderate hearing loss were three times more likely to develop dementia.
There is a general lack of awareness by the public about these substantial health risks. Now, Premier Hearing Center (PHC) has expanded its service offering with an informative new website to help educate the public on the dangers of poor hearing.
The new PHC website aims to put people who suffer from hearing loss in touch with the information they need. As with all health-related issues, there is no one-size-fits-all solution for hearing loss. This website is meant to be a resource and guide for the people who need the care of an audiologist.
When a person arrives on the website, he or she is provided with information about the importance of hearing loss, when and where to get regular screenings and tests, how to pay for hearing tests and costs, and the types of hearing devices available. There is also in-depth information about tinnitus, a frustrating condition that causes ringing or buzzing in the ears and often affects balance.
PHC has 15 locations all across the southwest United States. The first step when someone calls for details is to schedule a hearing test and screening. This provides the patient with a realistic idea of the severity of his or her hearing loss and the options available to help. The hearing care teams in New Mexico, Arizona, and Texas work hard to provide as much guidance and testing as possible over the phone so that patients have an idea of their conditions before they arrive.
The website promises to serve as an educational resource for people unfamiliar with the dangers associated with hearing loss and the options available for help. Foster Web Marketing, the doctor marketing firm, created the website.
About Foster Web Marketing:

Founded in 1998, Foster Web Marketing (FWM) offers attorneys, physicians, and other professionals across North America and overseas an effective online marketing approach that combines appealing and intuitive design with the latest search engine optimization, comprehensive marketing services, and content management strategies. FWM has proven that it is possible to build a Made in the USA business with excellent customer service in a very competitive market, all while helping its clients succeed through powerful websites and proven education-based marketing techniques using its proprietary secret weapon, Dynamic Self-Syndication (DSSTM). To learn more, please visit http://www.FosterWebMarketing.com.