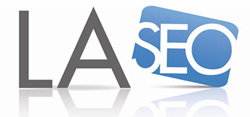 (PRWEB) March 28, 2014
Leading Los Angeles search engine optimization agency LA SEO is pleased to announce their new Google penalties removal program. The boutique company will provide Google penalty solutions for local and national companies looking to remove bad links and otherwise get back in the search engine giants good graces.
Founded by SEO expert Blake Pollack, LA SEO has differentiated itself from other SEO agencies thanks to its successful combination of superior client management and affordable, boutique company prices. Pollack and his experienced team of experts are thrilled to announce their latest service, and look forward to helping companies rid themselves of black hat tactics resulting in Google penalties.
Removing Google penalties requires a number of steps, which Pollacks team is happy to walk any business through. LA SEO shows companies how to audit their sites the SEO-friendly way, including which links are considered bad by Google and why, reviewing meta tags and content for keyword overstuffing, checking for hidden links or text and explaining why link farms are bad for business. These are merely a few examples of what Google views as black hat tactics, and after site cleanup is complete, LA SEO shows businesses how to submit reconsideration requests to Google. In short, the company takes care of it all, leaving sites clean and poised for first-page ranking.
LA SEO is pleased to add this option to their already-substantial list of services. The company has worked with small, local companies as well as clients running national campaigns, and eschews contracts in favor of month-to-month packages featuring varying services and prices. No matter a businesss size, LA SEO has a solution and is happy to work with clients to come up with strategies that best match company needs.
Dealing with Google penalties is no way to run an effective business! Let LA SEO take the proverbial wheel and handle everything relating to black hat tactics and frustrating penalties.
About LA SEO
LA SEO is the premiere Interactive Marketing and Search Engine Optimization agency of the greater Los Angeles area. Pollack and his team offer the customized expertise that only comes with years of experience, and pride themselves on providing clients with the best service possible. For more on LA SEO or to choose a service package, please call 310-566-7025 or visit http://www.laseoservice.com.