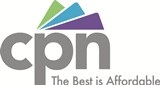 Phoenix, AZ (PRWEB) September 27, 2013
CPNUSA.com, a nationwide credit card processing company headquartered in Phoenix, today presented money-saving tips for companies in the health insurance and medical care field. Under the Affordable Care Act, many insurance companies must now take prepaid debit cards for payment on premiums. Likewise, doctors offices are looking to reduce costs on payment processing for co-pays and costs not covered by insurance.
Most medical practices have taken debit and credit cards for a number of years, but until now insurance providers billed via checks or automated withdrawals, said Patrick Hare, Digital Marketing Manager at CPN. Whether youre getting a new merchant account or you already have one, it is possible to reduce transaction costs.
CPN has put together the following tips for medical-care businesses that accept debit and credit cards: