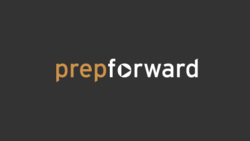 Quincy, MA (PRWEB) May 28, 2013
PrepForward, an innovator in professional development and certification preparation courses for teachers, is now accepting registrations for summer continuing education courses. PrepForwards online, self-paced courses are available in math, reading, language arts, writing, and inclusion. These learning opportunities are ideal for educators to take responsibility for their own growth with training over the summer, in a proven, supportive, and challenging way.
Even after attaining their initial certification, existing teachers must maintain high standards in their own grasp of fundamentals and skills. Teachers should regularly achieve continuing education credit to retain teaching credentials, prepare for evaluations, renew teaching certificates, apply for promotions, improve the quality of their instruction, and grow professionally. Teachers can use these online materials to supplement other professional development, identify potential weaknesses, and enhance knowledge of core concepts in the areas of reading, writing, language arts, and mathematics.
PrepForward believes in supporting teachers at every stage of their careers by providing engaging, relevant, and timely learning opportunities for pre-service teachers to veterans. Meeting the demands of todays standards-based, data-driven schools requires well-prepared, engaged educators. PrepForward assists educators in gaining the skills and confidence necessary to succeed in the classroom and help their students thrive. The professional development online courses feature targeted lessons, interactive exercises, detailed explanations, rich diagnostic data, and expert instructor support.
These courses are being used by thousands of teachers and institutions across the US, including Boston Public Schools, UMass Boston, Wheaton College, and Westfield State University. View the PrepForward website for more information on the self-paced courses or to learn more about solutions for teacher effectiveness.
About PrepForward
PrepForward is a leader in content review for current and future teachers, offering effective, flexible study programs via an online, self-paced platform. PrepForwards courses are designed to help K-12 instructors stay sharp at every stage of their teaching careers. We help educators gain a deep understanding of the concepts they need to teach with confidence. Our team consists of seasoned experts in instructional design, teaching, and curriculum development from MIT, Harvard, and other leading universities. To learn more about PrepForward and its solutions for teachers, go to http://www.prepforward.com.