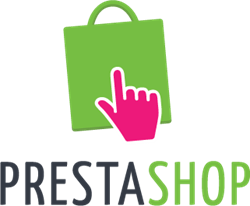 Miami, FL (PRWEB) October 29, 2014
PrestaShop, an industry leader in open source software for ecommerce, today announces two executive appointments to support significant growth plans across all parts of the business. Arnaud Bourboulon joins as Chief Revenue Officer and Leah Anathan joins as Chief Marketing Officer.
As Chief Revenue Officer, Arnaud Bourboulon will lead PrestaShops worldwide sales and partner teams. Arnaud is the former Managing Director for Experian CheetahMail France. At Experian, Arnaud was responsible for managing the business transformation of CheetahMail from a pure play email solution to a market leader in cross-channel digital marketing. Prior to Experian, Arnaud spent more than 10 years in leadership positions in the mobile industry. He is the former CEO for the Swiss mobile service provider, MNC, later acquired by Alcatel-Lucent. Under Arnauds leadership the company successfully expanded into the French and US markets with customers such as Orange, SFR and T-Mobile. Prior to MNC, Arnaud was the Head of the Mobile Kiosk Business Venture at Alcatel-Lucent. Arnaud started his career as Product Marketing Director for Mobileway, later acquired by SAP.
As Chief Marketing Officer, Leah Anathan will lead PrestaShops worldwide marketing program and teams. Leah is the former Director of Corporate & Product Marketing at Emailvision. While at Emailvision, Leah led an award-winning rebrand of the company and the launch activities for multiple new products and acquisitions. During this same period, Emailvision grew revenues from $ 40M-80M and launched operations in over 10 countries. Prior to Emailvision, Leah spent more than 10 years at BMC Software, a $ 2B leader in IT software and services, where she served in multiple product marketing and product management roles in BMCs US and European operations.
"PrestaShop has one of the most widely adopted ecommerce platforms in the world. Now is the time for us to aggressively grow our business through partnerships, international expansion and growth in the user base, said Benjamin Teszner, CEO of PrestaShop. Im very pleased to have Arnaud and Leah on my leadership team. Their tremendous strategic and operational experience in the technology industry will help to take our business to a whole new level."
Since day one, I truly wanted PrestaShop to be a global company. With a product translated into 65 languages, 5 worldwide offices and a team of 20+ different nationalities, the time has come for PrestaShop to go even further. Thanks to their strong international experience, Leah and Arnaud will definitely play a key role in achieving this goal." said Bruno L