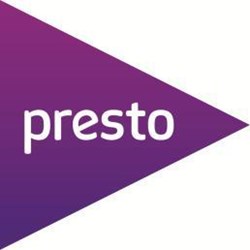 (PRWEB) October 30, 2013
Sydney, NSW: Foxtel have recently announced Presto, a new online entertainment service offering a monthly pass to stream movies, providing live and on demand access to Foxtel's most popular movie content with a regularly updating collection of great films, ad-break-free for $ 24.99* a month.
Presto's launch, slated for later this year, aligns perfectly with the increasing appetite for movie content delivered over the internet across different devices.
Presto features content in license to the Foxtel Movies channels including access to the biggest box office releases of 2012 at launch along with on demand access to the Foxtel Movies vault of recent and older favourite movies.
Richard Freudenstein, Foxtel Chief Executive, said: "Australians are hungry for different ways to experience great entertainment when they want and how they want. The launch of Presto as a second brand allows us to meet the needs of different customer segments more effectively and is another way Foxtel is continuing to make its content more accessible."
"Foxtel offers distinctive ways to watch: the market-leading full Foxtel service for the whole family, complete with the widest range of channels, high quality products like iQ, HD and Foxtel Go. We also offer flexible and spontaneous access to our content with Foxtel Play.
"Presto is the next major step in offering customers a product that's just right for them. Presto will be a great online service for movie lovers with streaming through an intuitive interface and great movies backed by curated collections, recommendations and critics reviews.
"Our aim is to utilise Foxtel's assets and expertise in a smart way to capture a healthy share of the growing digital market. We are already investing in content, platforms and experiences to delight movie-loving customers so it makes sense that we launch Presto as part of our digital media content strategy."
Presto includes movie streaming to all seven live Foxtel Movies channels: Foxtel Movies Premiere, Foxtel Movies Comedy, Foxtel Movies Drama/ Romance, Foxtel Movies Thriller/Crime, Foxtel Movies Action/ Adventure, Foxtel Movies Family, and Foxtel Movies Masterpiece without the need to buy-through a basic tier.
Foxtel Movies offers the best of all the major studios and key independents including MGM, NBC Universal, Paramount Pictures, Roadshow Films, Sony Pictures Entertainment, Twentieth Century Fox, The Walt Disney Company, Warner Bros. Entertainment, Hopscotch Entertainment One, ICON, Studiocanal and Transmission Films.
Presto will launch initially for PC and Mac computers and will be available on compatible iOS and Android tablets to Presto subscribers shortly after. It will be available to all Australians with a suitable internet connection. Movie lovers will be able to connect in minutes and will be free to come and go from the service on a monthly basis, with no lock-in contract.
*Additional charges apply for Presto Rental (pay-per view) titles. Credit card details are required at time of sign up for any ongoing direct debit subscription payments. Ongoing subscription fees apply unless you cancel your subscription. A full list of compatible devices will be published on http://www.presto.com.au upon launch of the Presto service. Recommended Internet speeds apply. Internet connection with minimum speed of at least 3Mbps required to view Presto. Presto will be available over 3G/4G networks and Wi-Fi on compatible tablets. ISP and data charges may apply. Video quality may vary according to connection type. Only available for use in Australia. Full terms and conditions will be available at http://www.presto.com.au upon launch of the Presto service.
Source: http://presto.com.au/presto-media-release.pdf
About Presto:

Presto is a new brand, powered by Foxtel one of Australia's most progressive and dynamic media companies. Presto is a new way for Australians to subscribe to the Foxtel Movies channels via the internet and helps them to find and enjoy great programming. Presto will offer a better movie streaming experience to its subscribers with new movies and old favourites from all major film studios across a great range of movie genres. Presto is owned by Foxtel Management Pty Limited.