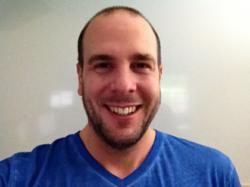 Sydney, Australia (PRWEB) February 09, 2013
Strong gusts of wind have been sweeping over Sydney during the last few days, giving SuperFastBusiness.com CEO James Schramko the perfect metaphor to use in explaining how preparedness and foresight should be part of any successful business owner's mindset. In a recent news video posted on JamesSchramkoNews.com, the seasoned business entrepreneur dispenses disaster prevention tips that help assure smooth, uninterrupted business operations and continued top performance.
Schramko stepped outside his Australia home recently and found his family's trampoline completely destroyed by the strong winds. The unexpected event can surely teach business owners a thing or two about the importance of enforcing various safety measures for just such emergencies. "Remember to have backuphave two of everything, if possible," the CEO advises, pertaining to everything from software, business information, and other technical backups to contingency plans for actual physical events.
"Also, accept that from time to time, things wont run smoothly and you may have little hiccups," he adds. "One of the best ways to prepare for this is to allow time for things to go wrong… If you block out one or two hours a day for active work, then youve got plenty of time for all the other things that happen in life. "
Another way of looking at the goal of preventing future emergencies is to use original, top-quality content. Schramko uses the creation of original, custom-made graphics in his websites to illustrate the need for authenticity and identity. "You see these fantastic handmade pictures that happen every single day," he points out. "The best thing about them is Im not going to get sued one day by a stock company trying to claim that were using their image in an unauthorized fashion. Its not good enough just go to Google images and take a picture."
Incidentally, the CEO hints that his company will soon be coming out with a service that provides original images that businesses can purchase for use in their own websites; new and existing subscribers to Schramko's business, SEO, traffic, and web development services can look out for this new offering soon.
The Internet marketing expert continues the news update by announcing exciting new changes and offerings. He cites alterations that have been done on SuperFastBusiness.com, particularly the removal of several social media widgets that are considered "noisy" on the page or rather confusing to visitors. "This change is meant to direct the visitor to where I really want them to goand that is the products page." By clearly steering customers towards the products page and a lead capture field that invites people to subscribe to his email list, Schramko is setting his site up to improve its conversions and increase revenue.
In addition, the entrepreneur invites web visitors to head on to BuyWithBonus.com and check out the latest review for a highly recommended software solution called LeadPages. Clay Collins and his LeadBrite team designed this software to create handy and effective opt-in and lead capture devices that can help website owners maximize the reach of their pages.
Capping off his news update, Schramko announces that his business forum coaching community FastWebFormula has recently grown to include 600 members.
"That is 600 people in this amazing online community where we share ideas, we put fantastic high-level premium grade training, and we help each other grow our online business profit faster than any other possible method," he shares. "I look forward to seeing you in there and participating in the discussions this week."